There's a big mistake on this £25 Royal Wedding plate
11 April 2018, 11:45 | Updated: 11 April 2018, 13:06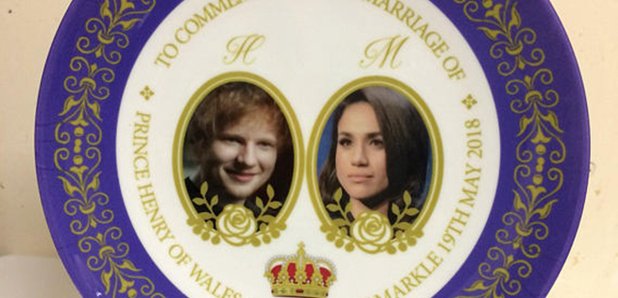 This is a cautionary tale to always check your knowledge of celebrity red-heads.
It's the wedding that everyone's been talking about since the announcement of their engagement last year; Prince Harry, 33, is set to wed American beauty Meghan Markle, 36, in a matter of weeks.
And, naturally, a whole heap of commemorative memorabilia has been manufactured for fans of the couple to love and cherish. But it seems that someone may have made a royal blunder on one of their pieces of merchandise.
This decorative plate, which is being sold on Etsy for £25, depicts Meghan Markle alongside a red-head that's definitely NOT her fiancé.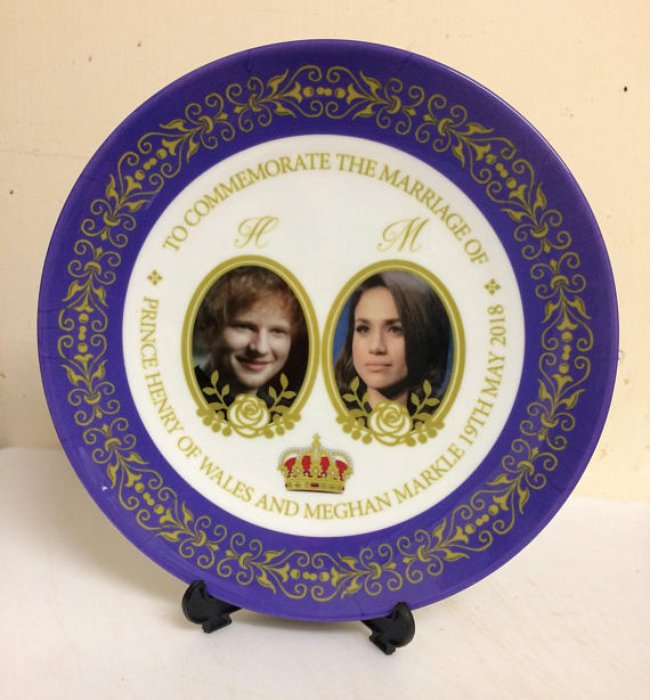 Credit: Etsy
It's Ed Sheeran - and Meghan doesn't look too happy about it.
The description reads: Celebrate THE wedding of the year with this beautiful china plate featuring the portraits of Prince Harry and Meghan Markle...this plate won't fail to raise a smile and evoke pride in our country's most cherished couple.
(We can't deny, it will definitely raise a smile - but probably not in the way that you're hoping.)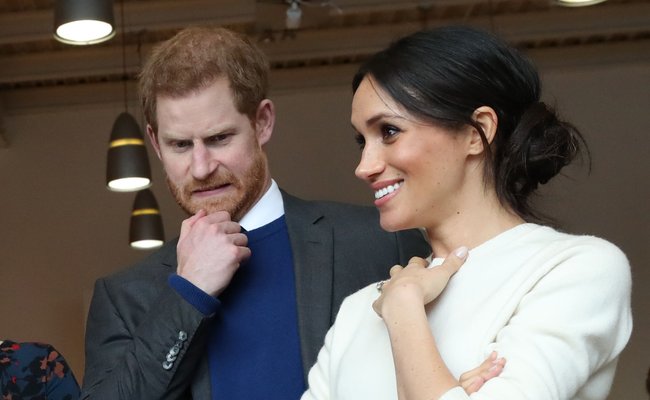 Credit: PA Images
However, it seems that the company are cashing in on the gaffe, as the seller has added: "Due to unprecedented demand, I am now taking pre-orders and the plates will be ready for dispatch from April 20. Please expect 2-3 weeks for delivery."
The error was picked up by former Royal chef Darren McGrady, who promptly shared it to his followers.
Loving all the #PrinceHarry and #MeghanMarkle #RoyalWedding2018 memorabilia. Just think some companies should do a little more research first pic.twitter.com/jgF2buhfY5

— The Royal Chef (@DarrenMcGrady) April 9, 2018
Harry and Meghan are set to tie the knot on Saturday, May 19th at St George's Chapel in Windsor Castle, so there's still plenty of time to stock up on ACCURATE memorabilia.
Earlier this week, the couple sent wedding invitations to 1,200 members of the public, and announced that they would prefer donations to a selection of hand-picked charities rather than wedding gifts.
WATCH! Prince Harry and Meghan Markle's love story: