The Queen loaned Meghan Markle a priceless diamond tiara for her wedding to Prince Harry
19 May 2018, 13:56
Meghan looked every inch a princess when she arrived at the church thanks to a gorgeous - and priceless - antique tiara.
Meghan was given a selection of tiaras to choose from, but opted for the Queen Mary Diamond Bandeau, which dates from 1932. Usually the tiara has a sapphire as its main stone ('brooch'), but Meghan opted to swap it for a diamond.
A statement from Kensington Palace read: "The veil is held in place by Queen Mary's diamond bandeau tiara, lent to Ms. Markle by The Queen. The diamond bandeau is English and was made in 1932, with the entre brooch dating from 1893.
"The bandeau, which is made of diamonds and platinum, is formed as a flexible band of eleven sections, pierced with interlaced ovals and pavé set with large and small brilliant diamonds. The centre is set with a detachable brooch of ten brilliant diamonds."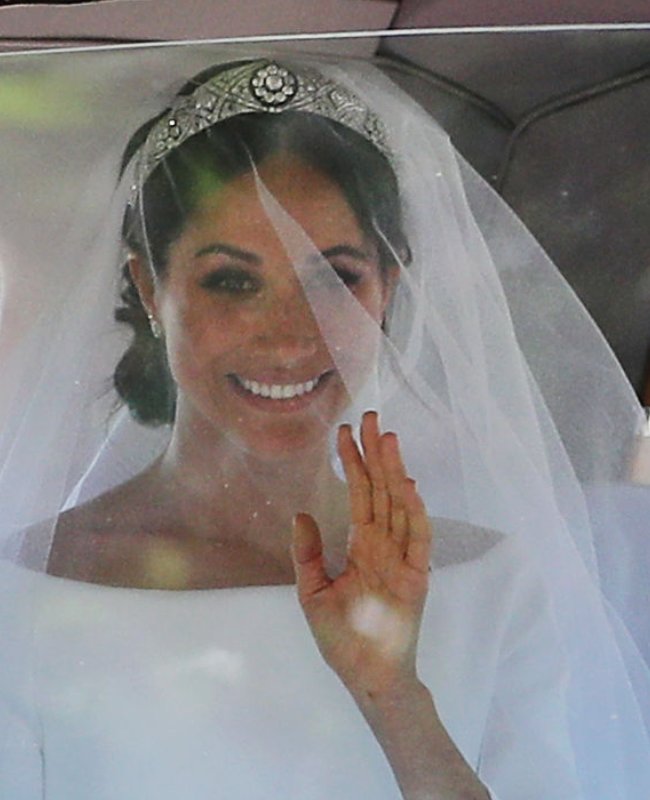 Meghan's priceless tiara used to belong to her grandmother, Queen Mary. (Image: Getty)
Other priceless antique pieces up for grabs were the Spencer Tiara, the Strathmore Rose Tiara, the Cambridge Lover's Know Tiara, Queen Mary's Fringe Tiara, the Lotus Flower Tiara, the Queen Mother's Cartier Bandeau.
The tiara wasn't the only element of the bridal get-up that came from HRH.
Read more: Follow the royal wedding in our blog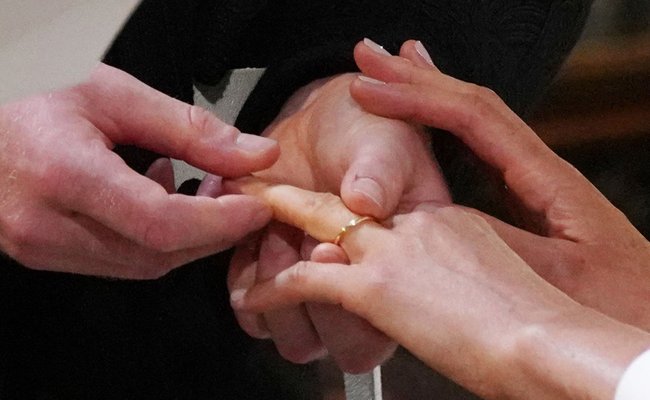 Meghan's ring is made from a nugget of gold gifted by the Queen (Image: Getty)
The statement read: "Prince Harry and Ms. Meghan Markle have chosen Cleave and Company to make their Wedding rings.
"Ms. Markle's ring has been fashioned from a piece of Welsh Gold, gifted by Her Majesty The Queen.
After more pictures, the tiara #MeghanMarkle's wearing today looks very much like Queen Mary's filigree Tiara. pic.twitter.com/TTDoAoPpbQ

— Meghans Mirror (@MeghansMirror) May 19, 2018
"Prince Harry's ring will be a Platinum Band with a textured finish. Both rings were crafted in the Cleave workshop.
"The rings will be carried to St George's Chapel on the day of the Wedding by The Duke of Cambridge, in his capacity as Best Man."