Thomas Markle 'paid £7,500' for Good Morning Britain interview
19 June 2018, 10:43 | Updated: 19 June 2018, 11:02
Prince Harry's new father-in-law previously came under fire for cashing in on the Royal wedding with staged pap shots.
Thomas Markle was paid just £7,500 for his surprise interview with Piers Morgan yesterday.
It was the first time that the 73-year-old had spoken since the paparazzi scandal that stopped him from walking his daughter Meghan Markle down the aisle in May.
Thomas revealed that he made Prince Harry, 33, promise he "would never raise a hand" to his youngest daughter, 36, and also revealed the Prince had an open-minded attitude towards Donald Trump and Brexit.
The Daily Mail claims that Kensington Palace had been kept completely in the dark about Thomas' interview with GMB to prevent them from having a chance to dissuade him from talking, or blocking it altogether.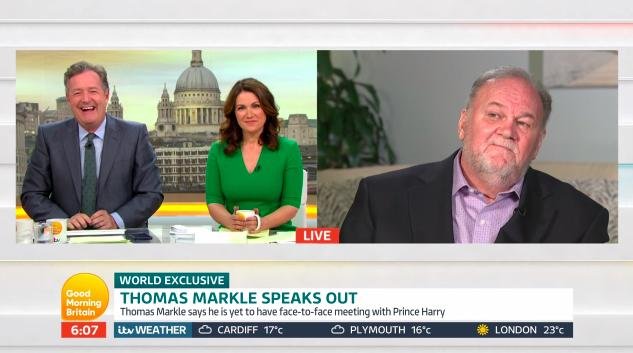 Piers and Thomas got on like a house on fire on GMB (Image: ITV)
Piers Morgan later appeared on This Morning, where he revealed that Mr Markle had pocketed "a few thousand pounds", but insisted his "ultimate motive was not money" and had turned down significantly higher offers from American media outlets.
The presenter revealed that Thomas wanted another opportunity to put right his wrongs after it was revealed he had been colluding with paparazzi to stage photos ahead of the royal wedding in May.
However, the £7,500 fee might raise eyebrows after the former lighting director said during the interview: "I didn't do this for money, I did this to change my image.
"I realised it was a serious mistake. It's hard to take it back. "
Piers added that he thought that Thomas wanted to speak to him as he had seen his chat show in the US and "thought we would get on."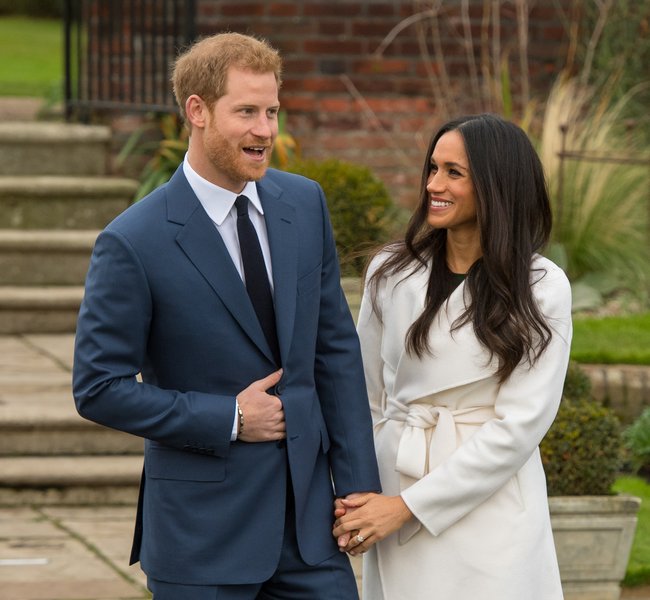 Harry and Meghan got married without her dad there (Image: Getty)
The two had a good rapport on screen, and the usually private Thomas was happy to heap praise on his daughter.
Speaking of Meghan he said: "She is very well adjusted, she cares for others.
"She puts just about everyone before herself. Her work speaks for itself in India and Africa, all over the world.
"I actually think that she and Harry together will accomplish far more than they could separately. I think they will do great things.
"I don't think I'll call her Duchess. I don't have to, that's my daughter."