Who is Thomas Markle Jr? Why Meghan Markle's brother wants Prince Harry to cancel their wedding
16 May 2018, 13:15 | Updated: 16 May 2018, 15:28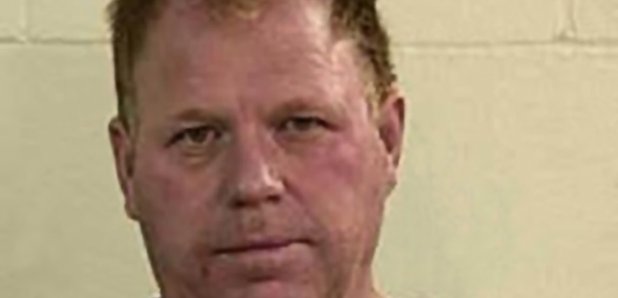 Meghan Markle is having her fair share of family drama in the lead up to her royal wedding with Prince Harry, including from her brother...
Thomas Markle Jr, Meghan Markle's brother, has urged Prince Harry not to marry his sister, and also described her as being a 'C list actress'.
Unsurprisingly he and Meghan aren't close, and he hasn't been invited to the royal wedding on May 19.
He might not be on the guestlist, but here's all you need to know about the outspoken half-sibling of the future Duchess of Sussex.
How is Thomas Markle Jr related to Meghan Markle?
Thomas shares a dad with Meghan, Thomas Markle Sr. He is 51 and lives in Oregon.
Another half-sibling of Meghan's is Samantha Markle, who has been very vocal about her dislike of her younger sister.
It has been reported that Thomas and Meghan haven't spoken for many years, since she found fame on US series Suits.
What has Thomas Markle Jr said about Meghan Markle?
Thomas has branded Meghan a "below C average Hollywood actress" and accused her playing the 'role' of a princess.
He has also labelled her a " jaded, shallow, conceited woman" and claimed fame has gone to her head.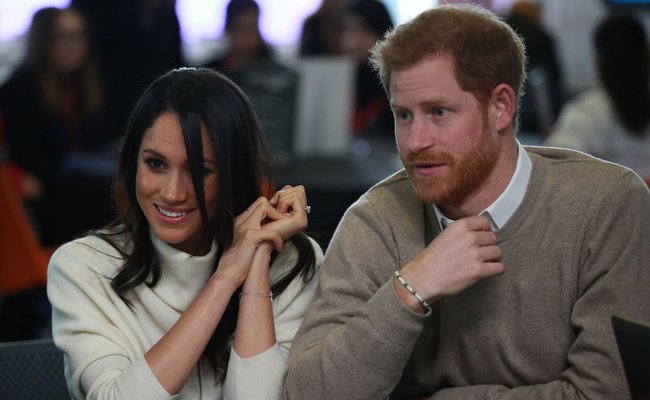 Meghan and Harry will wed in Windsor on May 19 (Image: Getty)
Did Thomas Markle Jr tell Prince Harry to cancel his wedding to Meghan Markle?
Thomas Markle Jr wrote an astonishing open letter to his future brother-in-law warning him that marrying the Suits actress would be the biggest mistake in royal history.
The letter, published by American tabloid In Touch Weekly, read: "It's not too late, Meghan Markle is obviously not the right woman for you.
"As more time passes to your royal wedding, it became very clear that this is the biggest mistake in royal wedding history.
"I'm confused why you don't see the real Meghan that the whole world now sees.
"The whole world is watching Meg make bad decisions and choices, it's not too late Harry."
Why was Thomas Markle Jr arrested?
According to The Sun, Thomas Markle was arrested after he held a gun to his girlfriend's head - a foolish act that he was deeply ashamed of.
He told the paper: "There was just the two of us having a good time with vodka, rum and beer. We had a bunch of shots too.
"We were watching a movie and got in a fight. It was really dumb. I can't even remember what triggered it.
"Then I did the stupidest thing I could ever have done and went and got my handgun.
"But it was unloaded — there were no bullets in it.
"Darlene saw me with the gun, got scared and ran to the bathroom and wouldn't come out.
"I absolutely did not put the gun to her head. She got freaked out even more than she had before."
Is Thomas Markle Jr going to the Royal Wedding?
Thomas made a public plea for an invite to the wedding after it emerged that he was arrested last year.
He said: "Everyone makes mistakes. This time I made a bad one. But we all do.
"If I may say so, Prince Harry has made a few in his time and learnt from them. I just need the same chance.
"Marriage and kids is on the cards for Meghan and Harry and I still want to go to the wedding if they'll let me. "Of course I want to go to London and Buckingham Palace.
"Their relationship has been going from strength to strength and this drama is the last thing I wanted to happen.
"I want to tell Meghan I am truly sorry from the bottom of my heart.
"The last thing I would ever want to do is put a black mark on her situation with the royals."
But obviously his plea fell on deaf ears. More recently he slammed Meghan for not inviting him, and instead asking members of the public to be in the congregation.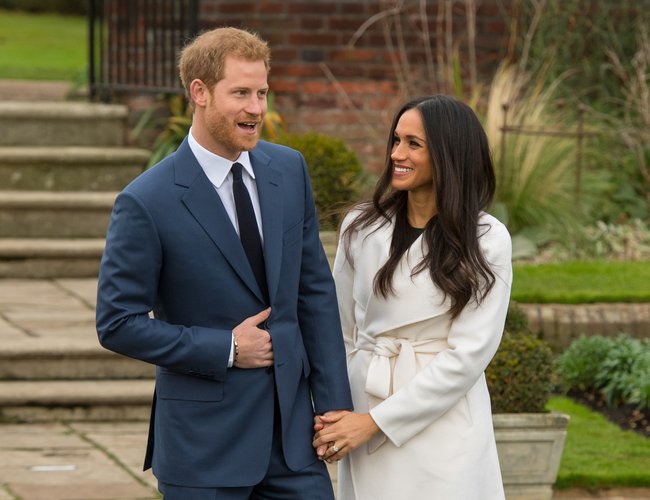 Thomas wants Harry to call off his wedding to ' c list actress' Meghan Markle (Image: Getty)
In the In Touch letter he seethed: "She doesn't invite her own family and instead invites complete strangers to the wedding. Who does that? You and the royal family should put an end to this fake fairytale wedding before it's too late.
"Her own father didn't get an invite, whom should be walking her down the aisle.
"The whole world is watching Meg make bad decisions and choices, it's not too late Harry. Meghan is still my sister. She is family. So whatever happens is up to her, whether she wants to forget knowing me or the rest of her family, family comes first.
"Also, you would think that a royal wedding would bring a torn family closer together, but I guess we're all distant family to Meg."