The weirdest Harry and Meghan memorabilia to buy ahead of the Royal wedding
14 May 2018, 15:52 | Updated: 14 May 2018, 17:01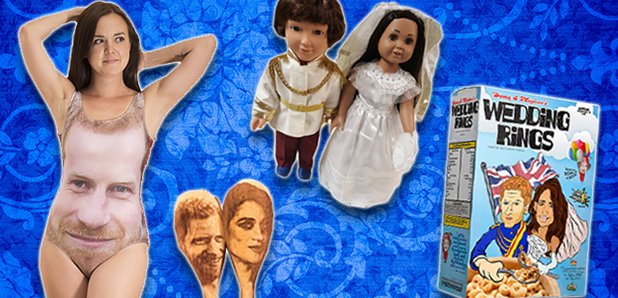 If you fancy buying a keepsake, maybe some of these will tickle your fancy (or maybe they won't)...
Royal wedding fever has well and truly gripped the nation, and the countdown is officially on.
With only a matter of days until Prince Harry weds Meghan Markle, some of us may be tempted to buy the odd trinket or piece of memorabilia as a sweet keepsake to fondly look back on.
However, not all of the merchandise is quite to everyone's taste - here's some of the weirdest things you can buy.
1. Meghan and Harry swimsuits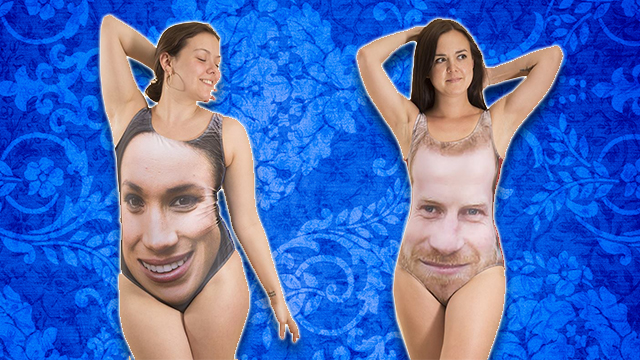 Credit: Bags Of Love
We didn't think anything could make our flame haired royal look odd...but this swimsuit certainly ticks that box. With summer just around the corner, we're not sure we will be packing this for our holidays.
But...if it's a bit of you, you can buy it here.
2. Harry and Meghan carved spoons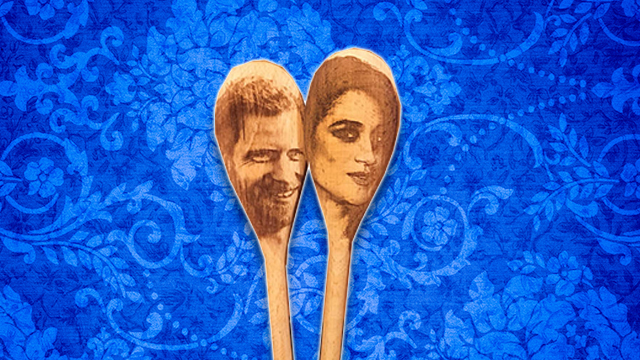 Credit: Etsy
Sprinkle some love into your cooking with carved spoons of the romantic royals!
You can buy them here.
3. Meghan and Harry dolls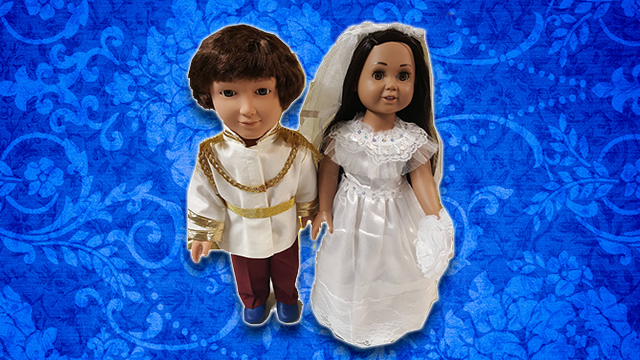 Credit: Etsy
We're not sure why Prince Harry has turned brunette and chosen to fashion a bowl-cut, or why Meghan looks more terrified than happy, but there you go.
If you want, buy these one-of-a-kind dolls here.
4. Royal Wedding condoms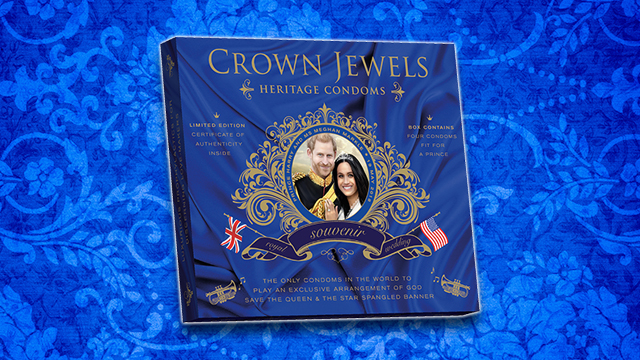 Credit: Crown Jewels Condoms
Crown Jewels Condoms decided to launched "the only condoms in the world to play an exclusive arrangement of God Save The Queen & The Star Spangled Banner." Of course.
You can buy them here.
5. Harry and Meghan socks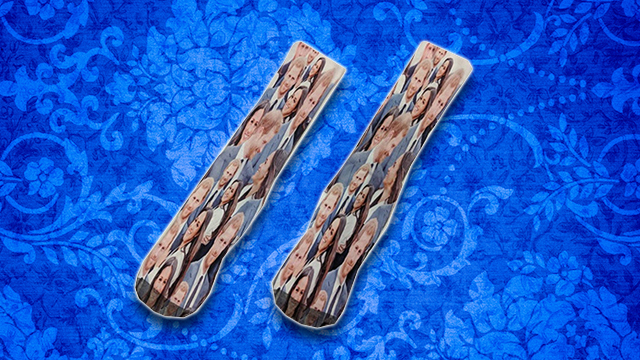 Credit: Etsy
Peer hard enough and you will be able to make out a variety of rather stretched images of the happy couple. Perfect for the sock-lover in your life, we're sure.
Buy them here.
6. Lifesize Harry and Meghan cardboard cut out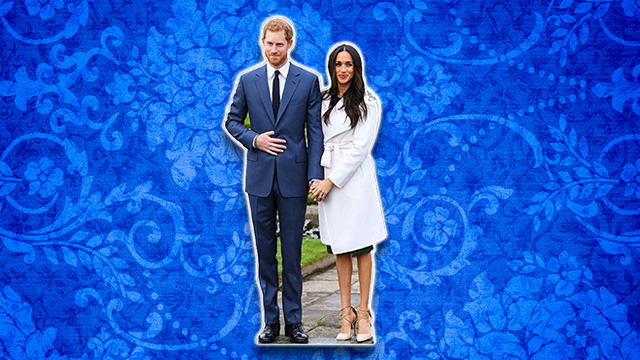 Credit: Amazon
This is probably just as creepy as those odd looking dolls - a life-sized cardboard cut out of Megs and Harry. Although we're sure it would be the cherry on top for any Royal garden party.
Buy it here.
7. Harry and Meghan snazzy scarf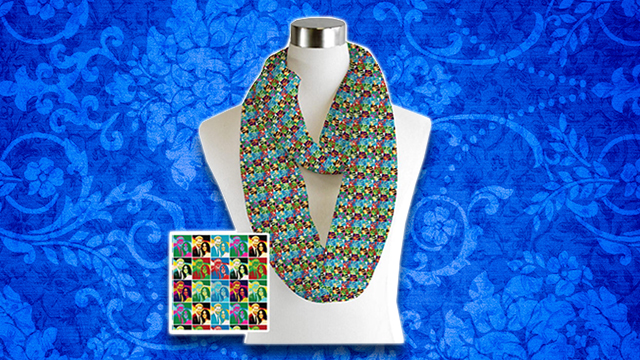 Credit: Etsy
You'll be forgiven if you think that this scarf is just a bright pattern, but look closely and you'll see that Meghan and Harry have had a pop-art makeover.
Buy it here.
8. Harry and Meghan's 'wedding rings'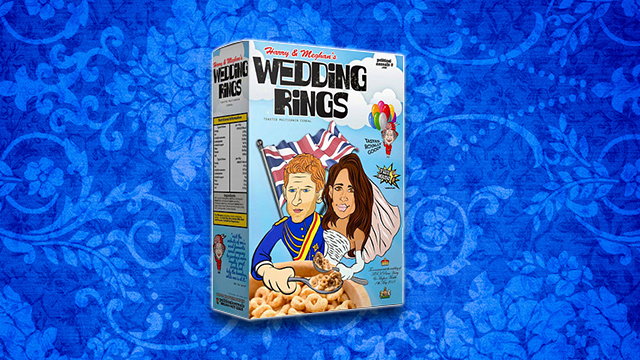 Credit: Etsy
Also known as 'Cheerios', this cereal is a whopping £40 - so cherish each mouthful.
Buy it here.
Prince Harry and Meghan Markle will be tying the knot at St George's Chapel in Windsor Castle this coming Saturday. The nuptials will take place at midday, with a procession through Windsor at 1pm.
WATCH! Amateur baker creates life-size model of Harry and Meghan: