Who is Meghan Markle's sister? Samantha Markle who set up paparazzi photos for her dad
14 May 2018, 17:29 | Updated: 15 May 2018, 14:05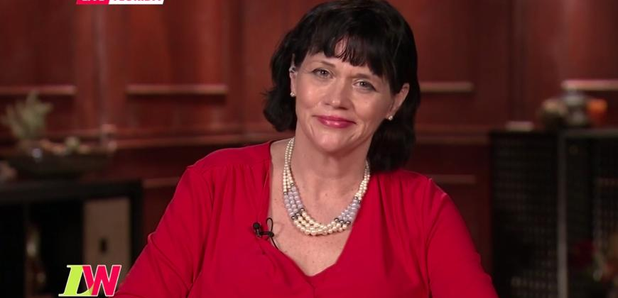 Samantha Markle is Meghan Markle's half-sister and is just one of her family members she hasn't invited to the royal wedding with Prince Harry – and here's why.
Meghan Markle is losing no sleep over snubbing her older half sister Samantha Markle, 51, and half brother Thomas Jr. from her nuptials, afterall, you can't choose your family but you can certainly choose who makes the cut on your wedding list.
Meghan's estranged half siblings are from her father Thomas Markle's first marriage to Roslyn Loveless, 72, however Samantha is the most outspoken.
The divorced former actor and model regularly makes headlines as of late for her controversial views on Prince Harry's bride-to-be, even using a string of interviews to plug her tell-all book The Diary of Princess Pushy's Sister.
Most recently, Samantha spoke out to take the blame after Meghan's 61-year-old father was caught staging fake photos in cooperation with the paparazzi, with the published pictures reportedly going on to net up to £100,000.
Here's everything you need to know about her...
Who is Samantha Markle?
Samantha is Meghan Markle's half sister, they both share the same father Thomas Markle. While it's suggested they spent time together when they were young, they became estranged from each other when growing up.
Turns out they share some common ground, as Samantha also had aspirations to be an actress and did some modelling. However, it as Meghan who went onto become a famous actress after landing a role in U.S legal drama Suits.
How old is Samantha Markle?
Samantha is thought to be around 51 years of age.
Who is Samantha Markle's mother?
Samantha's mother is Rosalyn Markle.
Meghan's mother is Doria Ragland and Thomas W. Markle, met on the set of soap opera
General Hospital
in the late 1970s and were married soon after.
Where does Samantha Markle live?
Samantha now lives in Florida and has three children. She has been divorced twice.
Why is Samantha Markle in a wheelchair?
She was diagnosed with multiple sclerosis in 2008 which left her bound to a wheelchair.
In an interview with Loose Women, she implied that being disabled was one of the reasons she wasn't invited to either of her younger sister's weddings.
She said: "For some of us the travel is not very easy. I am in a wheelchair. I had to evaluate even if I had been invited, it would have been a bit difficult.
"But for everyone else in the family, I can only think that schedules might have been in the way. Nonetheless we wish her well, it is what it is."
The mum-of-three added that she suspected that Meghan didn't invite her to her first wedding, either.
She said: "A similar situation applied. For a beach wedding in Jamaica, the wheelchair perhaps would have been somewhat in the way. I really didn't want to bog the fun down so to speak.
"I refrained from making it a big deal. It was just assumed it would be a wonderful wedding."
Will Samantha Markle attend the royal wedding?
Samantha has been very vocal about her feelings after being left off Meghan and Harry's wedding guest list.
The invites and RSVPs for Harry and Meghan's wedding on May 19 were posted at the end of the last March, with 600 guests on the list along with 2,640 members of the public.
Taking to Twitter in April, Samantha revealed she nor her relatives had received an invite.
Samantha tweeted: "The Markle family is looking forward to our wedding invites. No one has one yet. Still waiting."