The Duke And Duchess Of Cornwall Stifle Giggles At Their Papier Mâché Selves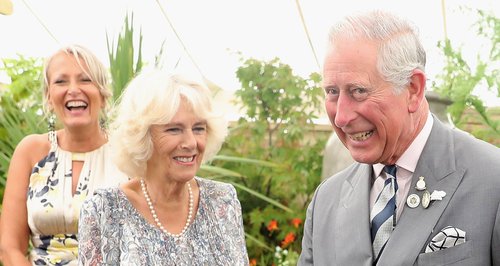 Prince Charles and Camilla are well known for their great sense of humours...and the Sandringham Flower Show was no exception!
Nothing could stop the smiles spreading across their royal highnesses faces when they caught sight of some hilarious papier mâché versions of themselves at the floral event.
The Duke and Duchess were in stitches as they laid eyes on the two model head's which were labelled accordingly.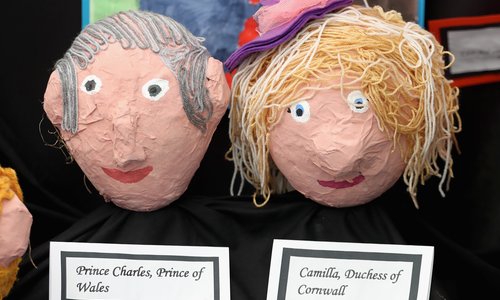 "We look like turnips", cried Camilla, before adding "Unfortunately I recognise that hair."
Pupils aged between four and 11 from Flitham Church of England Primary Academy had been tasked with making the heads, using balloons.
The royal pair clearly took the art pieces in good faith and no offence was caused.

It wasn't just Charles and Camilla who were immortalised in string and paint however, Charles' two children Princes William and Harry were also created, alongside Catherine Middleton, Duchess of Cambridge and her children Prince George and Princess Charlotte.
The 62-year-old Duke even made a canny remark about Prince Harry's head, remarking: "If you turn it upside down he's look the same", referring to his ginger hair and beard.