The New Royal Coin Is The Most Romantic Yet...
2 October 2017, 15:21 | Updated: 2 October 2017, 16:26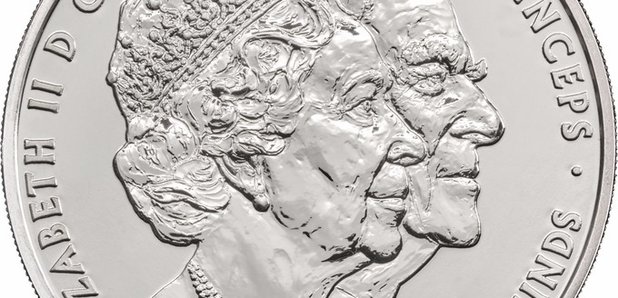 It's a celebration of enduring love.
They're the heads of the royal family, and now a new coin has been created to mark the Queen and Prince Philip's 70th wedding anniversary. Quite right, too!
In November the Queen and Duke of Edinburgh will become the first royal couple to celebrate a platinum wedding anniversary. They married at Westminster Abbey in front of 2,000 guests on November 20, 1947, in a service broadcast live to 200 million radio listeners around the world.
Speaking ahead of the new double-headed platinum coin's release next month, the Royal Mint said the pair appear in a double profile portrait on one side of the coin, while the reverse has them on horseback and is edged with the words "wedded love has joined them in happiness 1947-2017".
A spokesperson continued: "They have built an enduring partnership that is an inspiration to us all, as Britain celebrates this unique personal moment in royal history." Any marriage which lasts 70 years is a huge achievement, so congratulations to them both.
The combined portrait was designed by sculptor Etienne Milner to represent a sense of duty, with Philip supporting the Queen in his role of royal consort.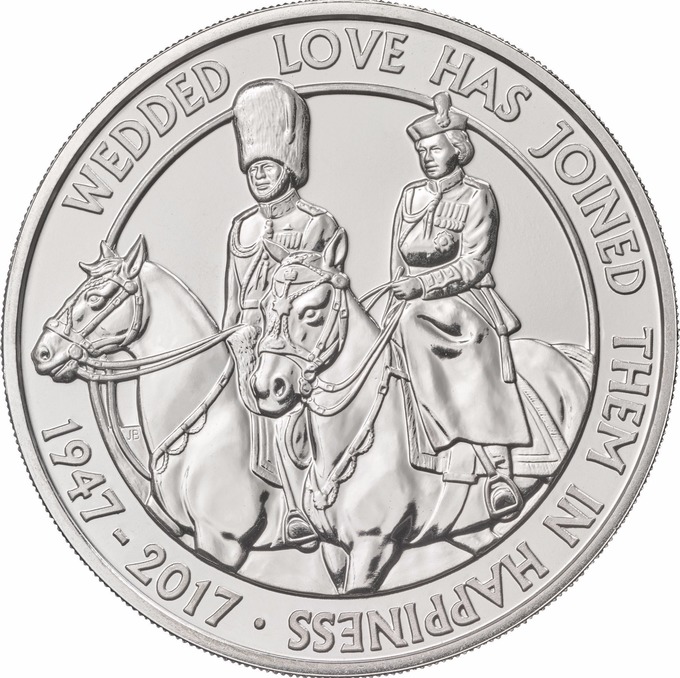 Giddy up! [Picture: The Royal Mint/PA]
The horseback image was created by artist John Bergdahl to reflect the couple's passion for all things equestrian.
The Royal Mint said the collection which includes a gold proof, fine silver, silver proof and a brilliant uncirculated coin ranges in price from £5 to £20.
Famously, the Queen only carries cash on a Sunday – a crisp £5 note to add to the church collection basket.