The Queen's new portrait includes THIS sweet detail
25 October 2018, 16:44 | Updated: 25 October 2018, 17:32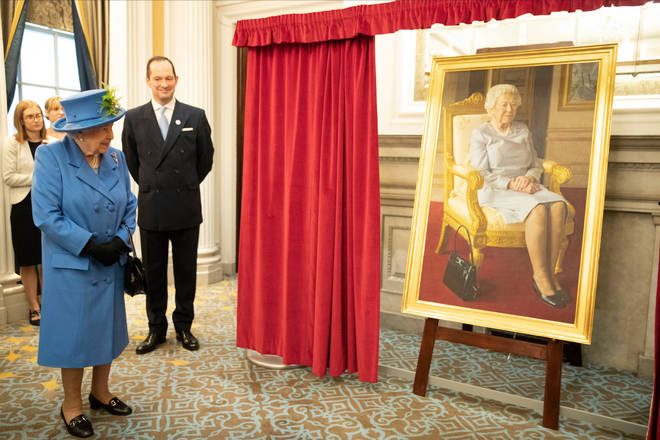 A new portrait of the Queen has been unveiled and there's a nice personal touch to it.
The Queen had a new portrait painted to celebrate 100 years of the RAF Club, and fans of Her Majesty are delighted to see the inclusion of her small black handbag.
Depicting the Queen sitting in Windsor Castle's White Drawing Room, the artist, Benjamin Sullivan, almost missed the accessory out - but chose to include it at the last minute to show her personality more.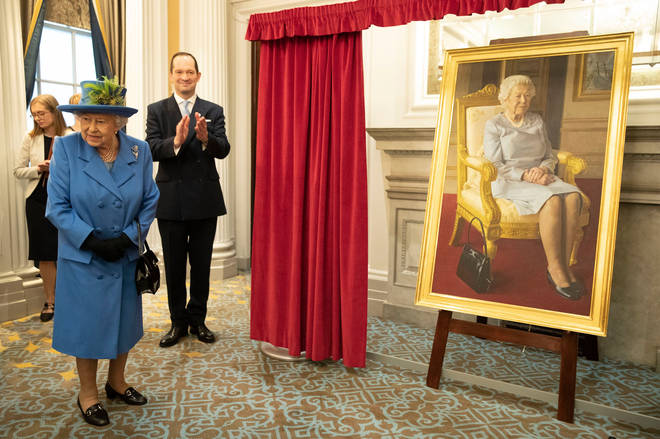 Benjamin revealed to the Mail Online: "I think the idea was to capture something of the role of the monarch, but one tries to get behind that to the person.
Read more: Meghan Markle arrives in Fiji wearing thoughtful gifts from the Queen and Prince Philip
"And I really like the idea her handbag was placed in front of the gilt chair. It was almost happenstance that it was placed there but it gives some idea there's actually a person as well as a figurehead – it's personal.
"It's where she put it, and I thought I could take it out, but then I thought – actually it's quite a nice thing, a personal thing."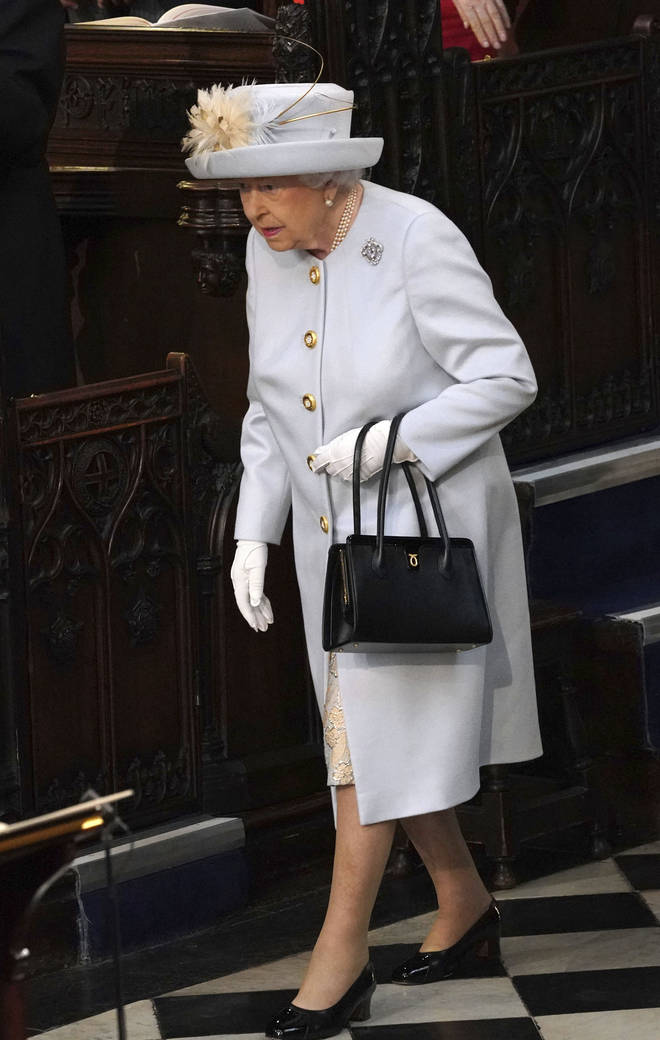 The Queen has always been fond of a smart handbag, and often teams the accessory with her classic favoured style of outfit, which often involves a long coat and matching hat.
However, you'll never catch her wearing wedged heels - one does not approve of those!