The Queen and Princess Charlotte: Similarities and comparisons between the royals
20 July 2018, 14:48 | Updated: 22 October 2018, 16:15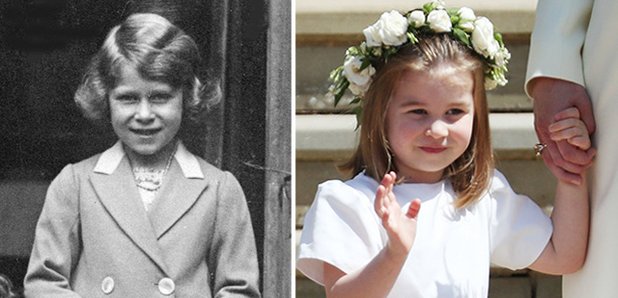 There may be a 89 age gap between the Queen and her great-granddaughter Princess Charlotte, but the three year old seems to be the royal's mini me.
Princess Charlotte, the middle child of Prince William and Kate Middleton, has proved herself to be a sassy member of the royal family - but now royalists are starting to notice striking similarities between the three-year-old and her great-grandmother, the Queen.
The eyes
Both the Queen and Princess Charlotte share the same distinctive eye shape, with almost identical eye-brow shapes too.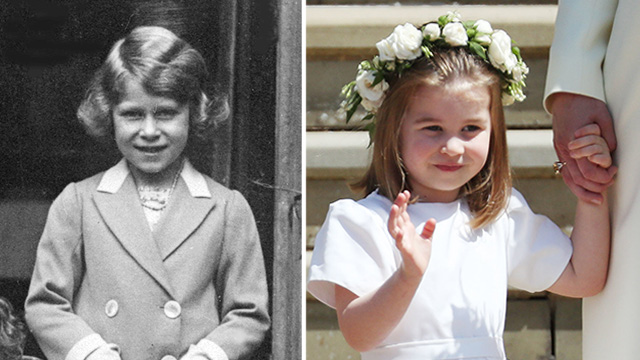 Credit: Getty/PA
The face shape
The Queen and Princess Charlotte have the same round face with slightly square jawline, and there's an uncanny resemblance in their facial expressions too.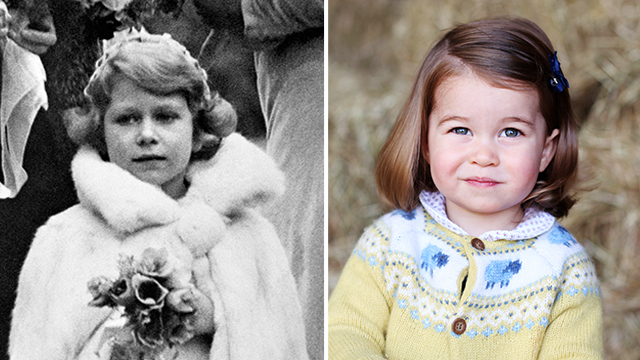 Credit: Getty/PA
The hair
At a young age, Princess Charlotte and the Queen both had curly locks that flicked out at the ends, which their parents kept in tact with a small but tasteful hair clip.
Princess Charlotte is much darker-haired than her older brother and future king, Prince George, who has inherited Prince William's sandy blonde shade.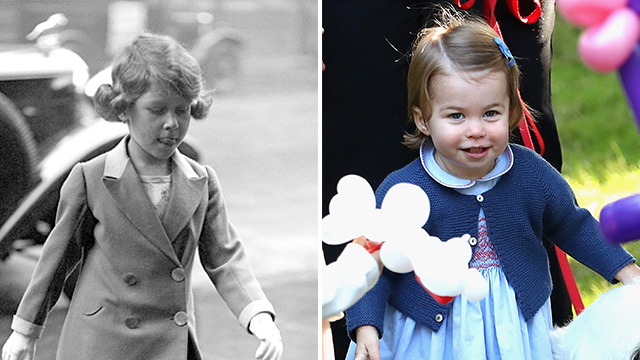 Credit: Getty/PA
And the similarities don't end there; aside from the physical likenesses, both the Queen and Princess Charlotte share impeccable manners and bags of confidence, mastering their royal waves and smiles for the press from early ages.
They also both share a love of animals, with The Queen being a self-confessed horse and corgi lover, whistle Charlotte has also been seen to enjoy time with furry friends.
WATCH! Princess Charlotte tells the press "you're not coming in" at Prince Louis' christening: