The Queen has a framed photo of Prince Harry and Meghan Markle on her mantelpiece
31 May 2018, 11:58 | Updated: 22 October 2018, 16:18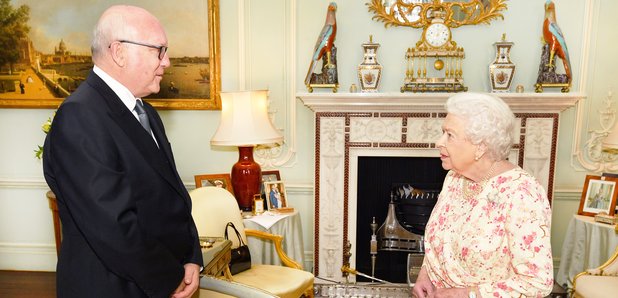 The Queen's sweet gesture appears to be the final symbol that Meghan Markle is now a permanent member of the royal family.
A never-before-seen picture of the Duke and Duchess of Sussex has been revealed, after eagle-eyed fans spotted a portrait of the pair on the the Queen's mantelpiece just two weeks after the wedding.
The framed picture was spotted in the background of a photo-op between the Queen and Honorable George Brandis, the Australian High Commissioner to the United Kingdom during a private meeting on Wednesday.
Prince Harry, 33, and Meghan, 36, can be seen taking pride of place on a small table to the left of the fireplace.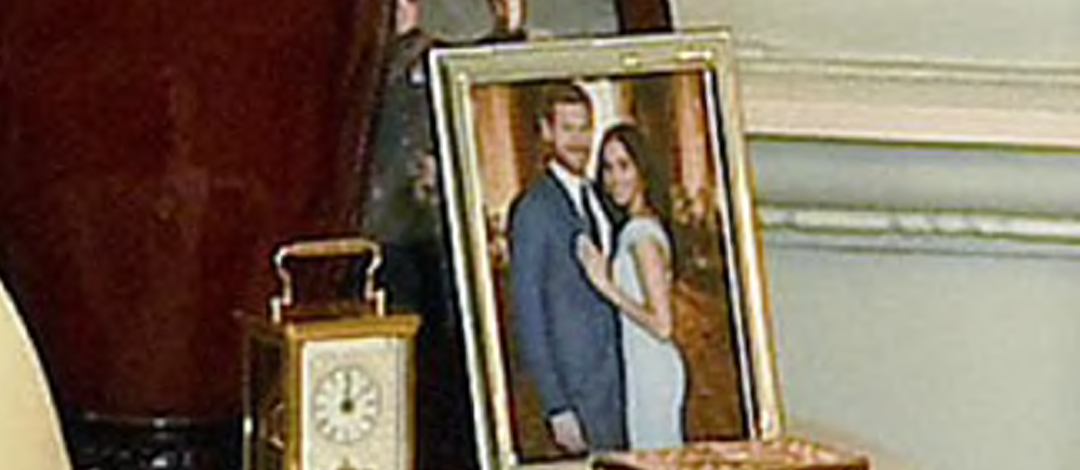 It's not clear when the photo was taken, but it's thought the picture could have been snapped by famed photographer Alexi Lubomirski during their couple's engagement shoot last December.
Harry is wearing a blue suit similar to the one worn in his official photos that were released at the time.
While Meghan appears to have swapped from her Ralph and Russo dress in the official engagement photos, to the a pale blue dress instead.
This picture on the mantelpiece appears to have been taken inside a room rather than the grounds of Frogmore House where the official shoot took place.