6 Things That Should Have Made The Queen Smile At Her Birthday Bash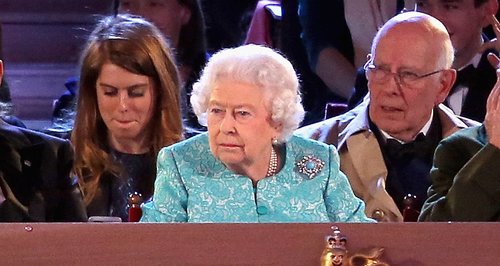 One does not simply buy the Queen a birthday present - unless it's got a whole load of horses in it!
Because we're British, we know how to through a damned good party and to celebrate her Majesty's 90th we were at it again.
Hosted by Ant and Dec, the celebration at Windsor Castle involved over 900 horses and the celebrities were out in force to mark the occasion.
The Queen's 90th Birthday Celebration was televised on ITV but incase you missed it, here's a roundup of the best bits.
1. It all got a bit too much for Prince Philip


Picture | PA
She is a resilient woman is she not? The Queen remained unfazed by the deafening artillery salute that kicked off the show but it all seemed a bit too much for Prince Philip! However, it seemed to have the opposite affect on the King of Bahrain who just couldn't contain his excitement!
2. The Queen was amused, she just didn't show it that much
It may seem like the Queen was not amused...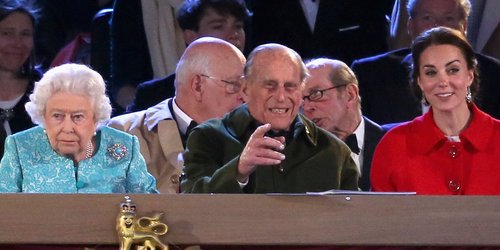 Picture | PA
We're not sure why we'd think that...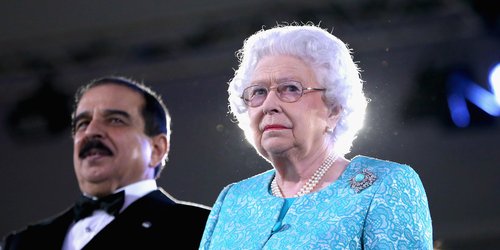 Picture | PA
No really, she loved it...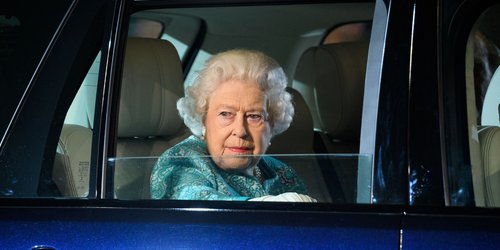 Picture | Getty
For real though, she did get really excited when this cow came into the arena:
News just in... The Queen doesn't just love horses, she loves cows too! #Queens90thBirthday pic.twitter.com/VNAhBt3Lc3

— Zarrion Walker (@zazzwalker) May 15, 2016
3. It was a star-studded event
Cheeky chaps Ant and Dec are no strangers to presenting for royalty, having already presented When Ant and Dec Met The Prince.
However, they weren't the only ones to rock up to the Queen's birthday bash. Gary Barlow, Kylie Minogue, Imelda Staunton, Shirley Bassey, Katherine Jenkins and Beverley Knight were amongst the stars to perform for Her Majesty.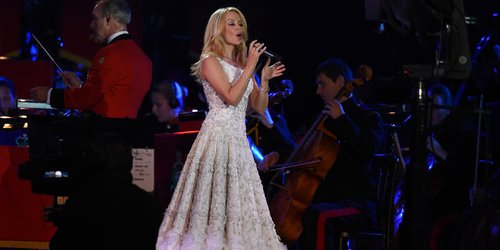 Picture | PA
Dame Helen Mirren, who won an Oscar for portraying Her Majesty in The Queen, had a big part to play in the show. She narrated the story of Her Majesty's teenage years.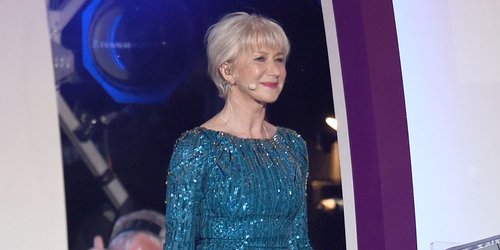 Picture | PA
God, Helen Mirren really is more one than one. #Queens90thBirthday

— Elizabeth Windsor (@Queen_UK) May 15, 2016
4. There was a lot of INCREDIBLE horsey displays
Incase we hadn't mentioned it already, the Queen loves horses. And there were 900 horses involved in the celebrations.
Wow well that was quite a few of the 900 horses! Not sure how many exactly, kept losing count...#HMQ90 pic.twitter.com/ccOQNijLQb

— ITV (@ITV) May 15, 2016
The Royal Cavalry of Oman put on one epic display! Performed with absolute precision:
What a show by the ladies of the Royal Cavalry of Oman! Incredible! The Queen really enjoyed it. #HMQ90 pic.twitter.com/4I7WpFPfex

— British Royal News (@UKRoyalNews) May 15, 2016
Kylie Minogue got totally upstaged by a Shetland pony. During her performance, the Horse Whisperer was conducting a dance performance with a white shetland pony, and twitter kind of preferred the pony:
That awkward moment when Kylie Minogue gets upstaged by a Shetland pony #Queens90thBirthday

— Hannah Wilkes (@hannahjwilkes) May 15, 2016
I think Kylie just got upstaged by a pony! Never thought I'd say that!

— Emma Burnett (@woodsemma) May 15, 2016
@AndyGoulding Never mind Kylie what about the little fat pony?

— Vicki Saunders (@hunimonster) May 15, 2016
5. There was a MASSIVE birthday cake:
Seriously, we don't know who ate this or how they did it.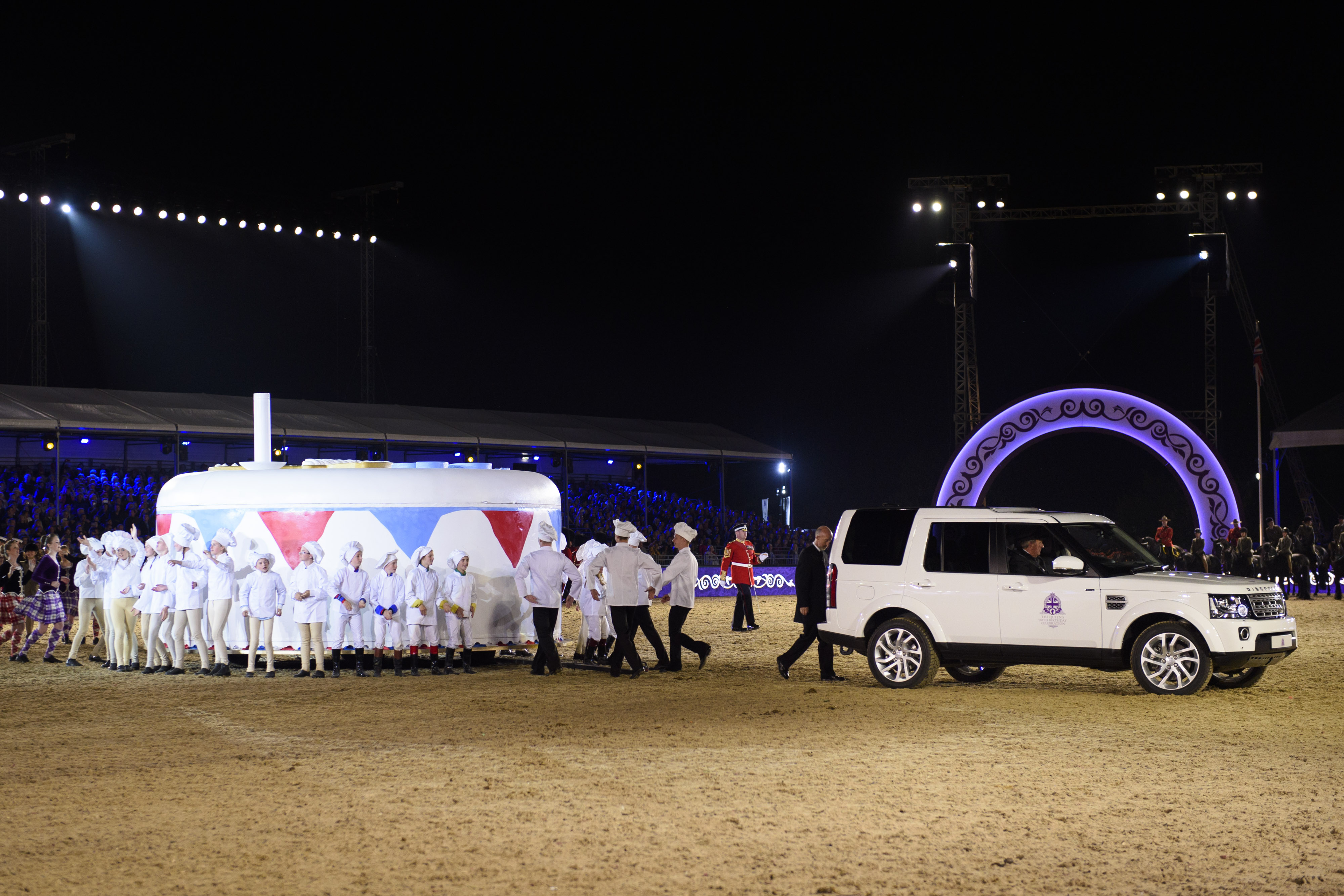 Picture | PA
6. Members of her family took part in the show too
When you're related to the Queen you just can't help but love horses too - it's in your genes!
The Queen's daughter, Princess Anne: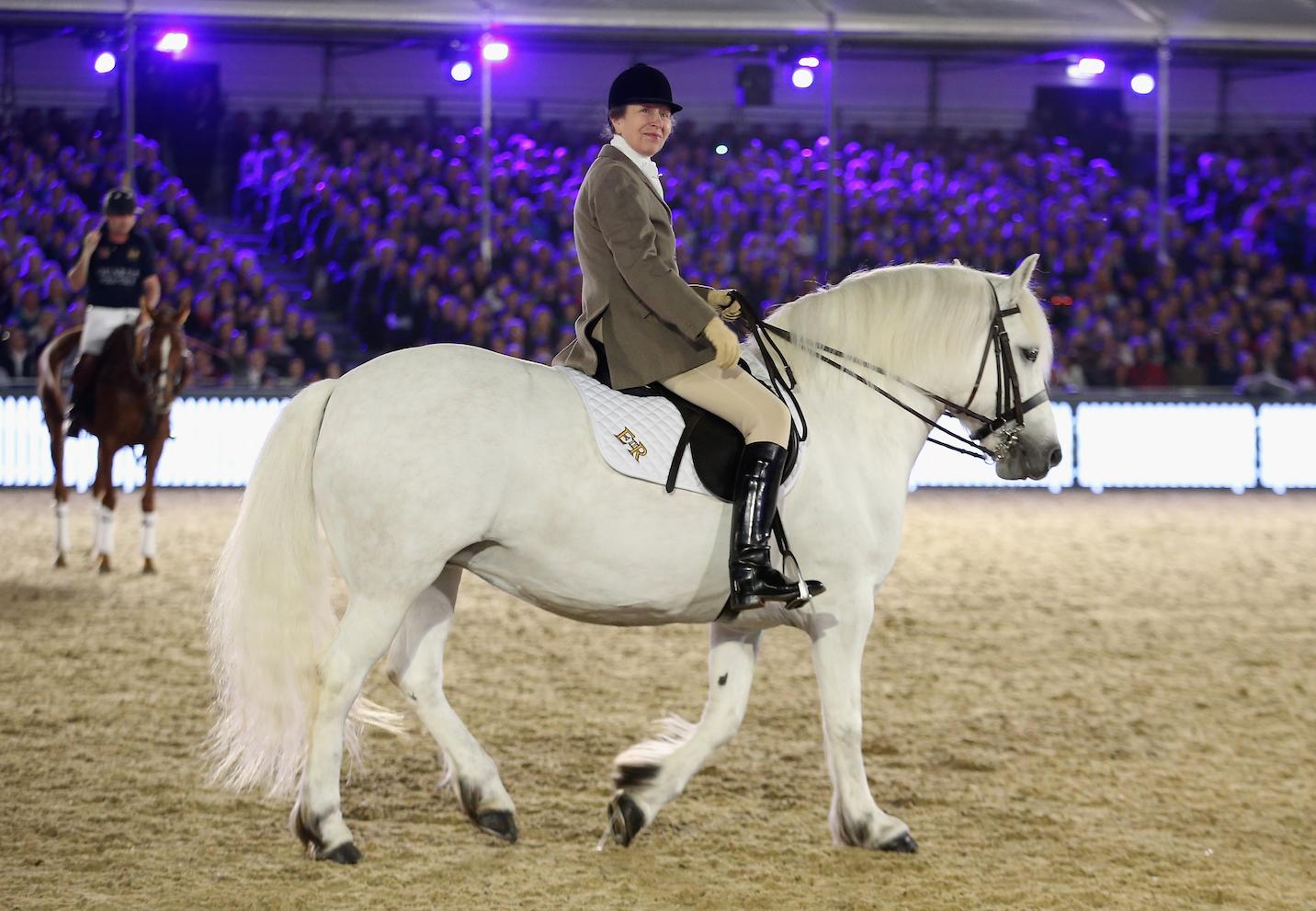 Picture | Getty
The Queen's granddaughter, and Prince William and Prince Harry's cousin, and olympian Zara Tindall: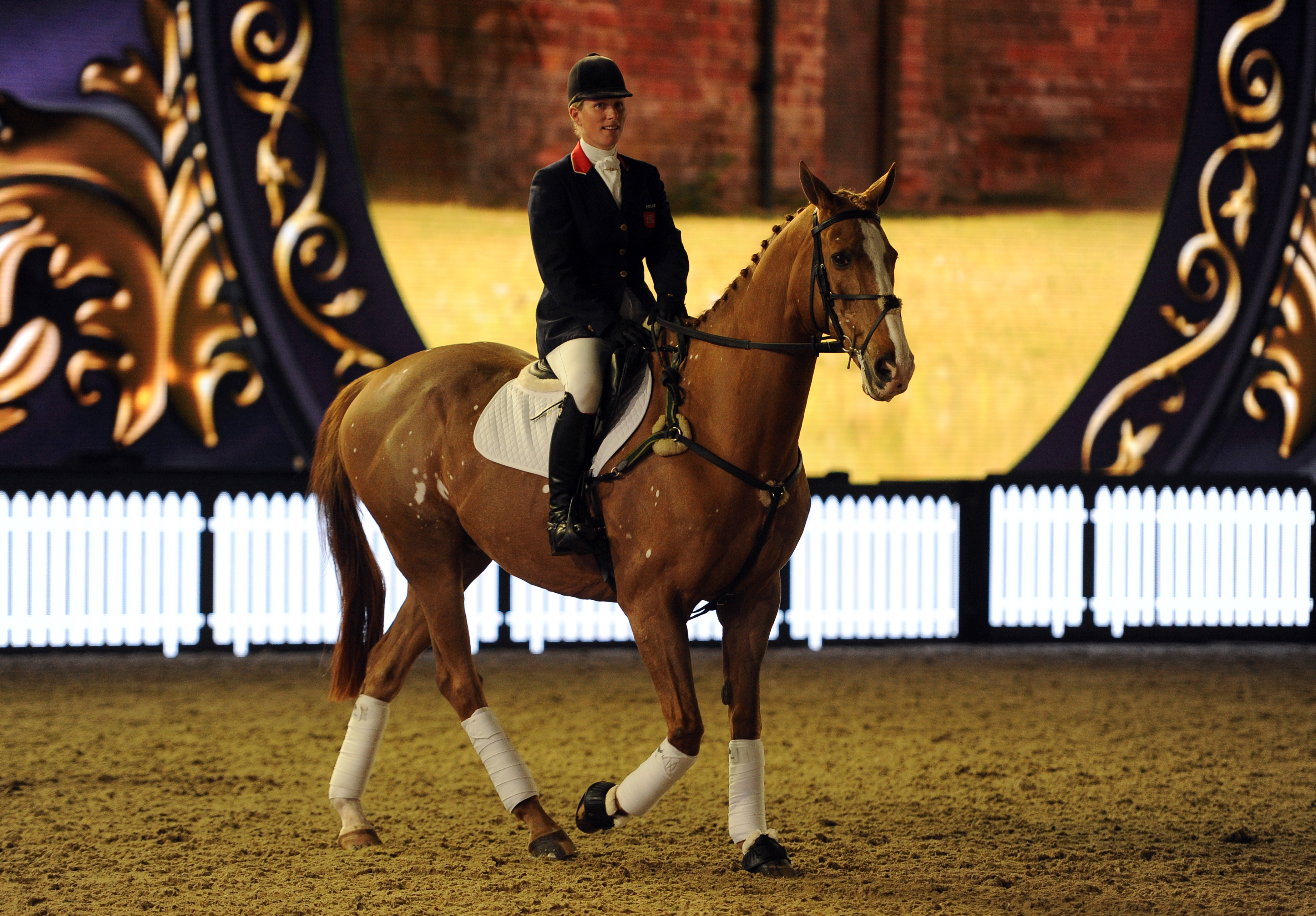 Picture | Getty
The Queen's granddaughter Lady Louise Windsor and her father Prince Edward: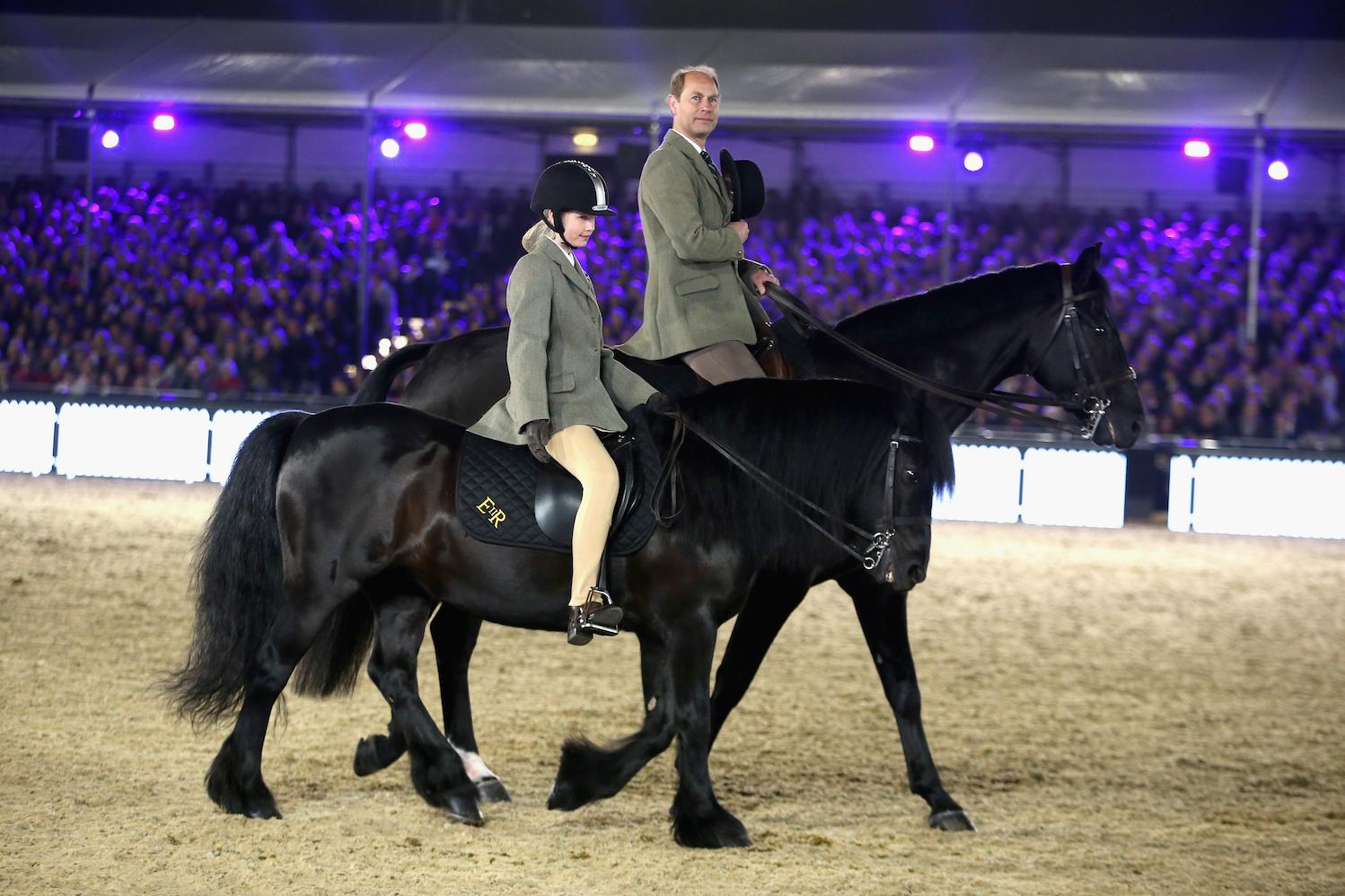 Picture | Getty
If you missed the show and you want to catch up, you can do on ITV Player.