The Queen's Chef Has Revealed She HATES This Particular Ingredient In Her Food
9 October 2017, 15:34 | Updated: 9 October 2017, 15:37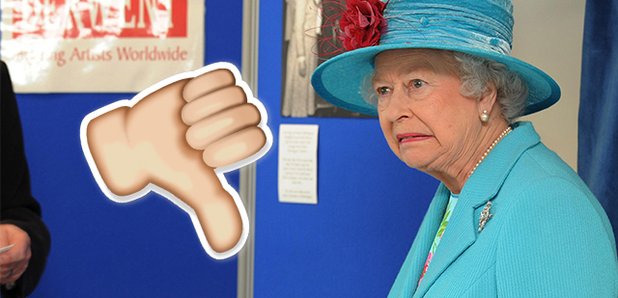 Her Majesty is not a big fan of this particular flavour and we think she is missing out.
Breaking news from the palace and this one is a shocker - the Queen doesn't like garlic!
Yep, the stuff that features in all things good in life; garlic bread, garlic butter, garlic dip....and Her Majesty apparently is not a fan of it at all.
Now we can't exactly see her tucking into a cheese and tomato pizza with a hearty helping of garlic and herb dip on the side but with access to what we're sure are some incredible chefs at Buckingham Palace it's surprising that the Queen isn't a fan of such a common ingredient.
Her former private chef Darren O'Grady said she can't stand the smell or the taste of the stuff which pretty much rules her out of any Italian cuisine.
Another former Royal chef called John Higgins also told the Canadian National Post "The Queen is a wonderful lady, the royal family are wonderful people, but they're missing out on garlic, because at Buckingham Palace you don't cook with garlic. I suppose, in case you get the royal burp."
Now we are sure one does not burp! It wouldn't be very queenly.
But as for the Queen's favourite food, apparently it's dark chocolate and she eats a piece every day and Darren revealed that apparently as children Prince Harry and Prince William loved McDonalds.
Even the Royal children love a Happy Meal!