Thomas Markle sees 'fear in Meghan's eyes' as Royal Family 'piles on pressure'
16 July 2018, 07:49 | Updated: 22 October 2018, 16:13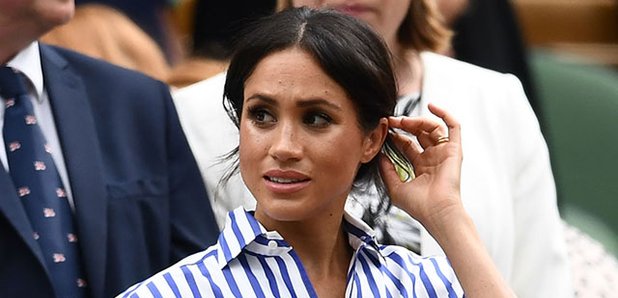 Thomas Markle Sr, 73, has slammed the Royal Family in new claims that he believes daughter Meghan has been wearing a 'fake smile' since her marriage to Prince Harry.
The retired cinematographer, 73, told The Sun on Sunday that the Duchess of Sussex looks 'terrified' with the amount of pressure that she's faced since becoming a part of the Royal Family.
Thomas Markle said: "My thing about my daughter right now is that I think she is terrified. I see it in her eyes, I see it in her face and I see it in her smile.
"I've seen her smile for years. I know her smile. I don't like the one I'm seeing now. This one isn't even a stage smile – this is a pained smile.
"That might be just having a couple of bad days. I don't know. It really worries me. I think she's under too much pressure.
"There's a high price to pay to be married to that family."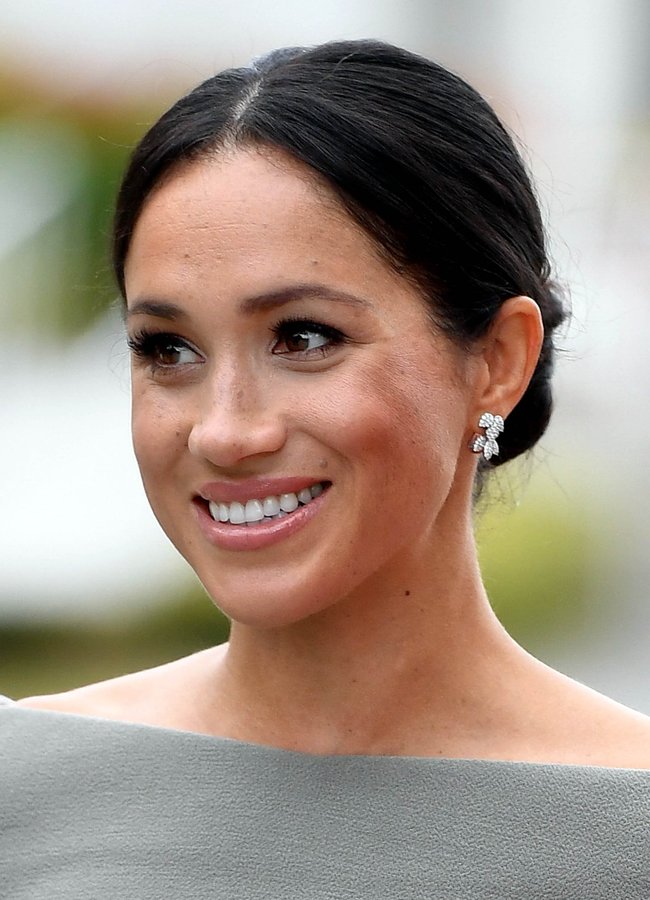 Credit: Getty - Thomas Markle believes Meghan's smile isn't genuine
Thomas, who famously backed out of attending his daughter's marriage to Prince Harry, has also accused the Royal Family of turning Meghan into 'something out of the 1930's'.
Referring to a number of recent outfits that he'd seen Meghan wearing during royal visits, he said: "Meghan seems like something out of an old movie.
"Why in 2018 are we dressing like the 1930s? Why do they have to cover their knees?"
However, amidst his strong words, he added that he did not blame Prince Harry for anything, explaining: "I'm not blaming Harry or anyone but they are following rules that don't make sense to me.
"They are no less human than anybody else. God knows, I feel sorry for them, for not being able to show emotion."

Credit: Getty - Meghan opts for flared trousers, striped shirt and boater hat at Wimbeldon
Thomas continued his tirade of anger against the Royals, also announcing that they had 'frozen him out' since his deals with the paparazzi came to light, just days before the Royal Wedding.
After Samantha Markle dropped the bombshell, Thomas admitted he'd agreed to accept money for 'staged photographs', and explained: "The reason I am being shunned is because I made a profit on the staged pictures.
"But I could have made well over $100,000 by just doing a talk show.
"So if I moved to London and started selling cups with my daughter's face on, would they shun me? The Royal Family is living by rules that are outdated."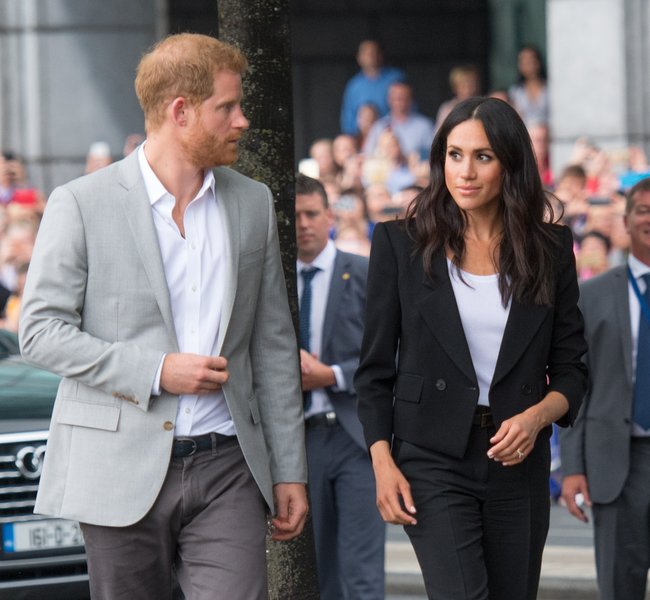 Credit: Getty - Thomas Markle blames the 'old fashioned rules' rather than Prince Harry
He added: "Half of Great Britain seems to make a fortune selling pictures of my daughter and her husband. Are they shunned?
"Does this make any sense to you or anyone else? I don't get it.
"I have already apologised to the Royal Family. I honestly think that if the Queen took the time to think that she would not see me because I did some stupid photographs, that is ridiculous."
Meghan Markle tied the knot to Prince Harry on May 19th at St George's Chapel in Windsor, at which she walked half-way down the aisle alone and the rest with Prince Charles in her father's absence.
WATCH! Meghan Markle walks down the aisle to marry Prince Harry: