Thomas Markle slams daughter Meghan's 'sense of superiority' in astonishing interview
29 July 2018, 11:12 | Updated: 29 July 2018, 13:12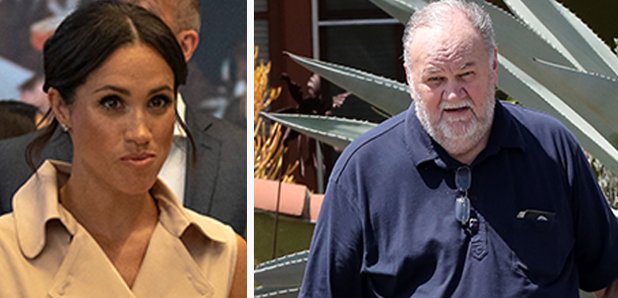 Days after her sister said Princess Diana would be ashamed of her, Meghan Markle's dad has made similar claims.
Thomas Markle claims daughter Meghan has "cut him off" since marrying Prince Harry - and that Princess Diana would be ashamed.
Speaking to the Mail on Sunday, Thomas, 74, made a series of damning claims about his youngest daughter, and other comments that are unlikely to endear him to her new in-laws.
He said: "I tell you, I've just about reached my limit with Meghan and the Royal Family.
"They want me to be silent, they want me to just go away. But I won't be silenced.
"I refuse to stay quiet. What riles me is Meghan's sense of superiority. She'd be nothing without me.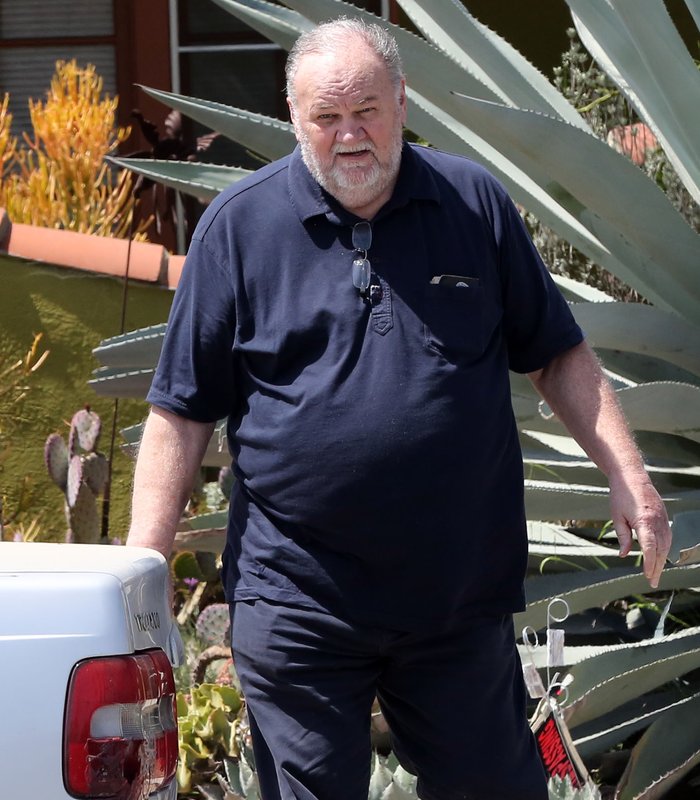 Thomas is furious that he has been cut out of his daughter's life... and says Princess Diana would be horrified
"I made her the Duchess she is today. Everything that Meghan is, I made her."
And in a move that is sure to enrage Princes William and Harry, he added that their mother Princess Diana would be ashamed of how he has been treated.
He said: "They [the Royal Family] have Meghan treating her father in a way that Harry's mother, Princess Diana, would have loathed. That's not what Diana stood for."
Other claims made by Thomas over the course of the nine hour interview included that she had changed her phone number since marrying Prince Harry, and that he fears that he will die before healing the rift caused by him setting up paparazzi photos ahead of her May 19 wedding
Awe said: "I'm really hurt that she's cut me off completely.
"I used to have a phone number and text number for her personal aides at the Palace, but after I said a few critical words about the Royal Family changing Meghan, they cut me off.
"Those numbers were disconnected, they no longer work. I have no way of contacting my daughter."
Thomas recently claimed that he thought Meghan looked "terrified" since starting her new life as the Duchess of Sussex, a statement that was not acknowledged by the Royals.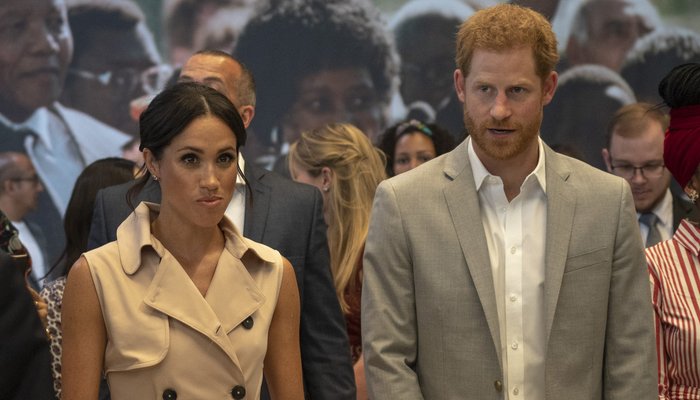 Thomas wants Meghan to remember that she would be nothing without him (Image: Getty)
And it is this wall of silence - that first sprung up when he was revealed to have set up paparazzi photos of himself being measured for a suit ahead of the Royal Wedding - that has him fearing that not only will he never meet any grandchildren, but that he will die without resolving the family feud.
In the extensive interview - for which he was not paid - Thomas said: "It's lucky I'm still alive. The men in my family rarely live over 80 so I'd be surprised if I had another ten years.
"I could die tomorrow. It wouldn't be so bad. I have something of a Buddhist philosophy about death.
"Perhaps it would be easier for Meghan if I died.
"Everybody would be filled with sympathy for her. But I hope we reconcile. I'd hate to die without speaking to Meghan again."
Thomas also went on to pour scorn on how Meghan has put on a public show of unity with her mum, Doria Ragland.
He said: "Oh, she's a mummy's girl now and Doria gets a lot of the credit.
"But Meghan seems to have forgotten that she lived with me up until Doria and I divorced, when she was six, and even then I was still a big part of her life.
"Whenever she finished school, I was the one who picked her up because I didn't have to be at the studios until late and would then work until midnight.
"When Meghan was 11, she moved back in with me up until she was 17 and went to college.
"I was having my good years then, making good money, and could afford to give her the best, with a good school, good education, good home.
"She became the woman that she is today thanks to everything I did for her.
"And did I get any recognition for it? Any thanks? She doesn't even speak to me now. How cold is that?"