Olympian Usain Bolt Has THIS Advice For Prince Harry
2 October 2017, 16:52 | Updated: 2 October 2017, 17:25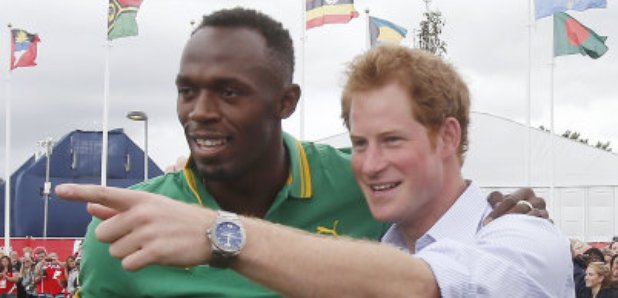 He's playing Cupid.
It seems we're not the only ones on Royal Proposal Watch. Now Olympic hero Usain Bolt is also getting in on the action!
The Jamaican, 31, wants his mate Prince Harry to propose to Suits actress Meghan Markle - and thinks that his native country would make the perfect romantic location.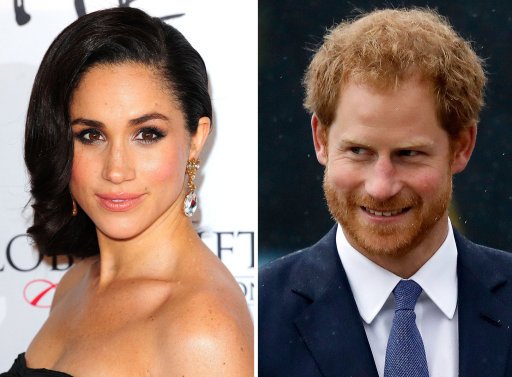 Is Meghan aware that Usain has the proposal all worked out?! [Picture: PA]
Usain, who became friends with the prince during his 2012 Caribbean tour, said: "He has always been a happy guy, but I've not seen him so happy since he's been with Meghan. We were at a wedding earlier this year. You have never seen a man with such a smile on his face — and it wasn't my jokes that put it there."
Laughing, the athlete added: "Come on, there is no more beautiful place in the world to propose than Jamaica. I am going to suggest it to him." Hmm, is he on commission by the Jamaican Tourist Board?
Harry, 31, and Meghan, 36, have been dating for over a year and made their first appearance in public last Monday. But it sounds like Bolt has everything all mapped out, as he is keen to be the one to organise Harry's stag do. He added: "He knows I want to plan it. I can make things happen in Jamaica. I can get the most beautiful beach closed off for him. I'm going to text him and plant that little seed."
Slow down, Usain! We think Prince William may want to organise the stag do, surely? (Although we do think Usain could really get the party started).
Harry was joined at the Invictus Games in Toronto, Canada, on Friday by former US President Barack Obama. The pair watched wheelchair basketball from the stands, with Obama asking the royal about his girlfriend.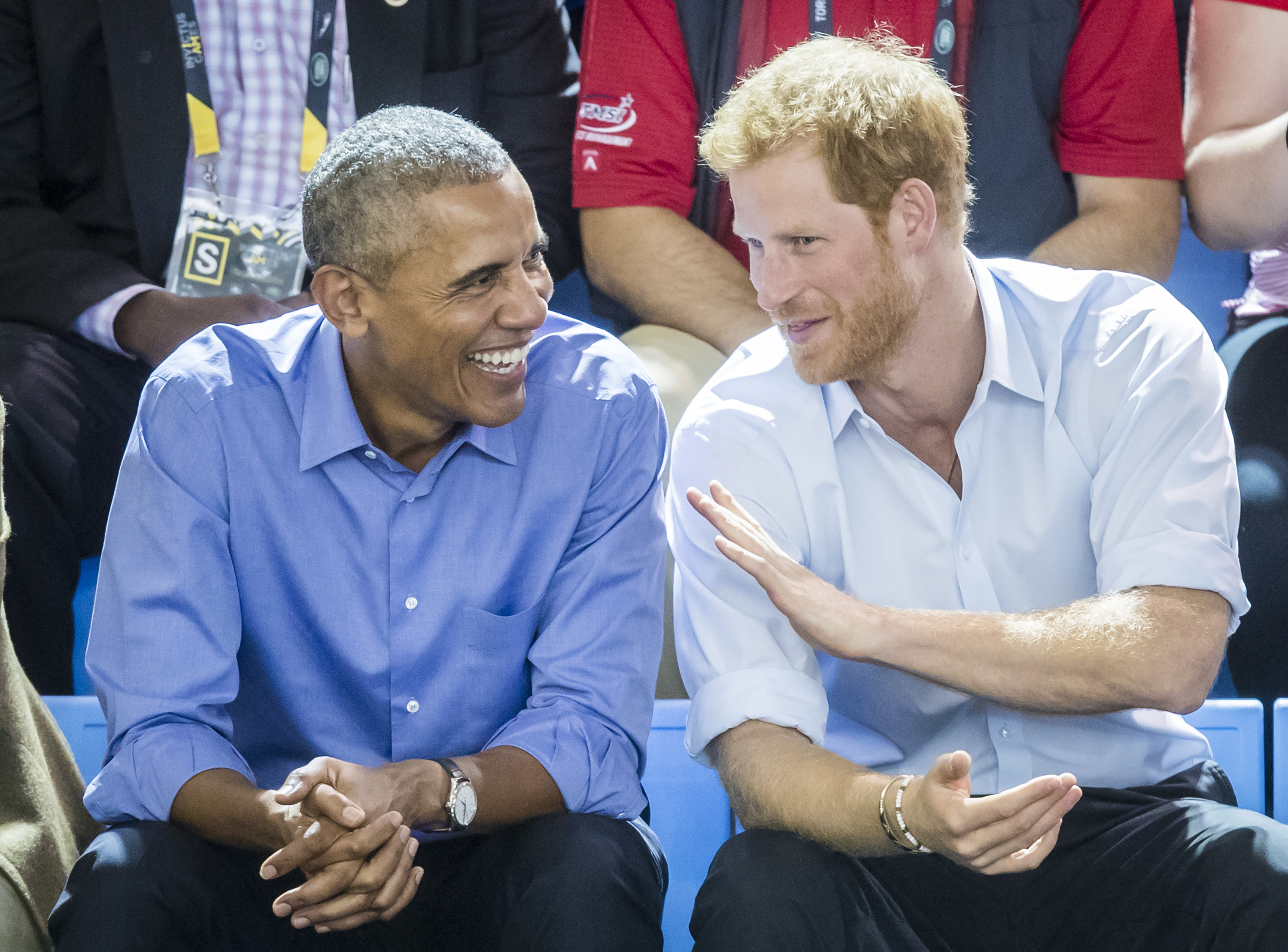 We're so happy that these two are friends! [Picture: PA]
Student Hayley Stover, 18, who sat next to the power duo, said: I did hear Obama ask about Meghan, and Harry just let him know she had been to watch the tennis with him. Harry was really smiling when he said it. He looked really happy, it was cute. Obama just asked about her filming and how it was going, and then Harry asked about Michelle."
Wow. Prince Harry, Usain Bolt and Barack Obama hanging out together - talk about Friendship Goals!