You Can Now Take A Virtual Tour Around Buckingham Palace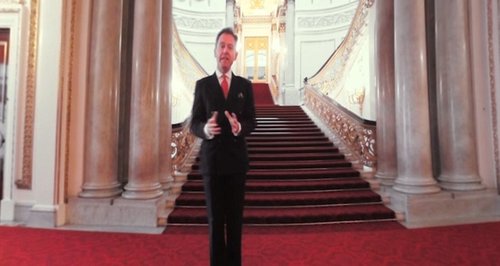 You can now have a free 'virtual field trip' of the palace from anywhere in the world, just by using your smart phone (yes, really!)
If you're a fan of the Royal Family, you'll love this. You can now tour Buckingham Palace from the comfort of your own home, just by using your smart phone.
Yep, thanks to Google, a newly-created virtual reality experience now allows people to look around some of the palace's state rooms, taking the viewer into the heart of the royal residence and bringing the ornate furniture, fixtures and fittings to life. Technology, eh?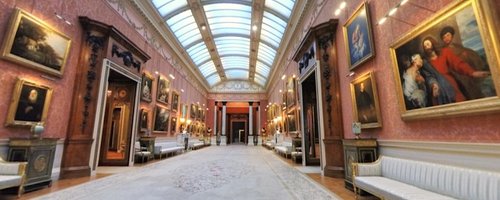 Jemima Rellie, from the Royal Collection Trust which collaborated with Google as part of the project, said: "For schoolchildren, Buckingham Palace is one of the most iconic, magical buildings in the world.
"We're terrifically excited that, thanks to the virtual reality potential of Google Expedition, children, their teachers and families can visit the palace wherever they live."
And if you're wondering what the Queen thinks of all these wandering eyes inside her historic home, fear not. The 89-year-old monarch – who herself is tech-savvy and even owns and iPad – approves.
Talking to People magazine, a spokesperson at The Royal Collection said: "The Queen is aware of all the initiatives we undertake, so yes, the Queen is aware of the project."
Alongside the app is a virtual tour of Buckingham Palace with additional audio courtesy of the Master of the Household, Charles Anthony Johnstone-Burt, and Curator of Paintings Anna Reynolds. The tour is available to view on to the British Monarchy YouTube Channel with a smartphone.