Watch: Prince Harry and Prince William Fight To The Death In Lightsaber Battle
See William and Harry's royal lightsaber battle
01:32
Harry and William went from royals to Jedi as they engaged in the ultimate lightsaber battle during a trip to Pinewood Studios.
Prince Harry and Prince William were no doubt the envy of every Star Wars fan as they were treated to a special tour of the Pinewood Studios where the legendary movies are made.
Once greeted by cast members Daisy Ridley and John Boyega, Harry and William got straight down to business with a battle of lightsabers just like the iconic films, and it's obvious there was some good ol' fashioned sibling rivalry.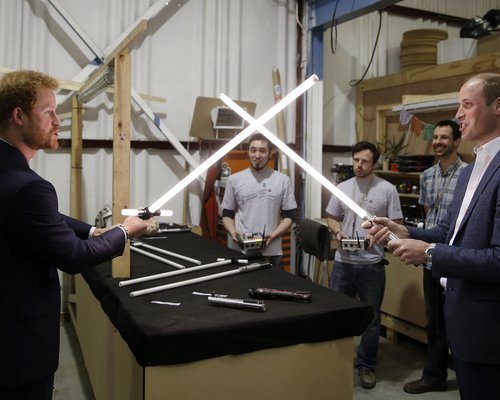 With the technicians operating the lights, and the royal brothers mimicking the weapon's iconic sound it was like a scene from the movie as Prince Harry tried to take a cheeky swipe at his brother.
Unfortunately for Harry, the force was with William as he quickly jumped out of the way.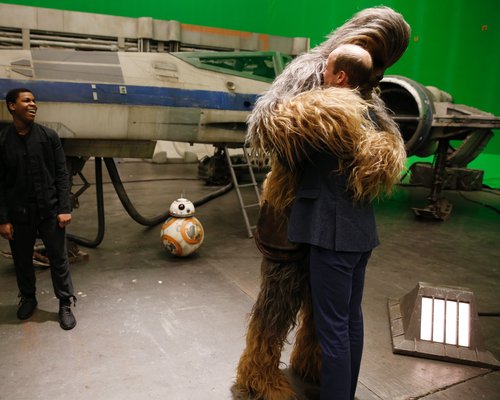 The duo also expressed their excitement when coming face to face with other familiar faces such as robots BB-8, R2-D2, C-3PO and Chewbacca!
William became acquainted with his new furry friend by greeting him with a big hug, while Harry was more curious to see who was inside the costume.
Could the royals be making a cameo in the next film? We'd be SO up for that!