Watch Prince Philip Shut Down Phillip Schofield In Rare Interview!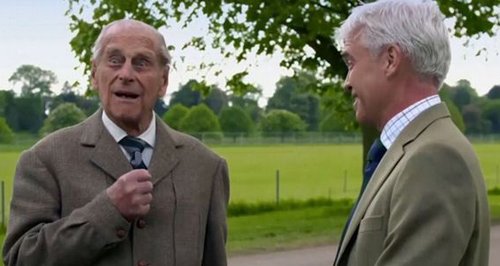 The Prince of daytime TV met Prince Phillip and the result is surprisingly hilarious!
Phillip Schofield has been given a rare opportunity to spend some time with the Queen's husband, Prince Philip.
The Prince, who rarely gives interviews nowadays, took part in an hour long ITV documentary celebrating 60 Years of the Duke Of Edinburgh Awards, affectionately known as the 'DofE's'.
While making the documentary, the cheeky Prince, who is the grand age of 95, didn't hesitate to put Phillip in his place by 'shutting him down' on more than one hilarious occasion.
During one scene Schofe revealed to the Prince that he is going to do a 'wing walk' on an aeroplane to which Phillip remarked dryly "Who is trying to get rid of you?".
It seems the Queen's hubby's sense of humour has only got better with age and if this one clip is anything to go by, we'll see him crack lots of jokes in his famously dry fashion to poor Schofe throughout the duration of the programme.
After the wing walk, the royal Philip introduced the younger Phillip to a gentleman who is a skydiver before commenting "That's what happens when you fall off!".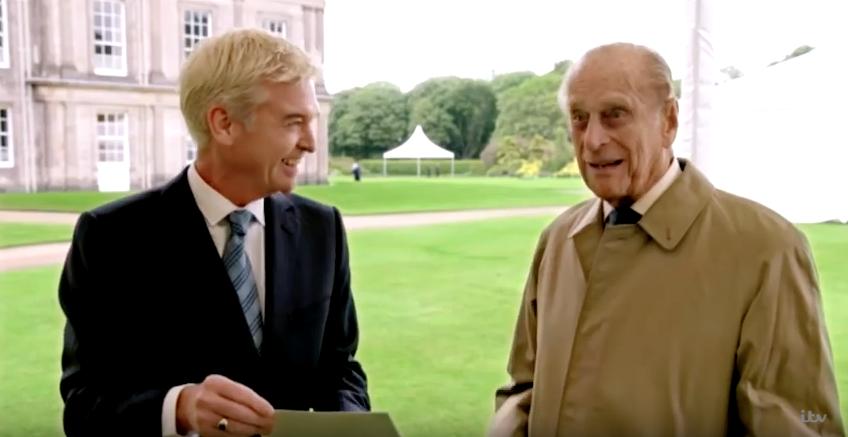 If this is what he's like all the time, we're sure there's never a dull moment for the Queen at Buckingham Palace!
When Phillip Met Prince Philip: 60 Years of the Duke of Edinburgh's Award is on ITV tonight at 9pm.