School Closures In Berkshire, Oxfordshire, North Hampshire & Thames Valley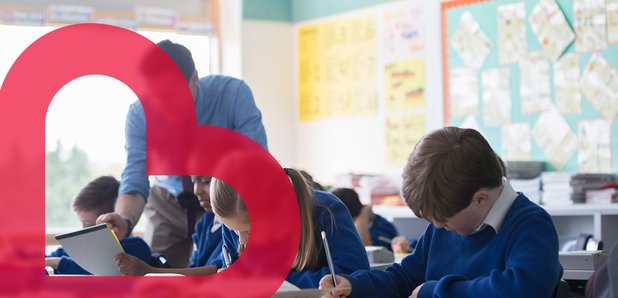 Check the latest schools in Oxfordshire, Berkshire, Bucks & North Hampshire affected by the winter weather...
Keep it Heart for all your school closure information in the area, public transport changes and travel news.
Weekdays from 6:30am, Heart Breakfast with Jamie and Amanda will have the very latest as you wake-up.
Then from 4pm, Johnny Meah will update you with any fresh info for the next day and get you home safely.
Just click on the useful links below for the latest information.

School Closures
Click the link through to your local council school closure page to find out if your school is closed due to the bad weather.
Information on these websites is maintained by the relevant authorities.
Select your school's local authority area on the map below, or click the individual links below it, to check the latest status.
Reporting school closures
Please contact your local authority directly, the below relies on information provided directly by their websites. If you represent an academy or independent school, please email thamesvalley.snow@heart.co.uk from an official school email account with the subject heading School Closure, providing full details and a contact telephone number.
Having trouble viewing the map on your device? Rotate your phone to landscape, or click below for a link to your local council's school closure page:

Public Transport
When the bad weather hits, public transport is often hit with delays, cancellations and amendments to timetables.
Whether you're travelling on the bus, trains or in the air, Heart has the latest travel information every 15 minutes during Heart Breakfast, from 6am til 10am, throughout the day, and from 4pm on Heart Drivetime with Johnny Meah.