These are the best woodlands in the UK to admire bluebells this spring
5 April 2018, 12:02 | Updated: 5 April 2018, 12:12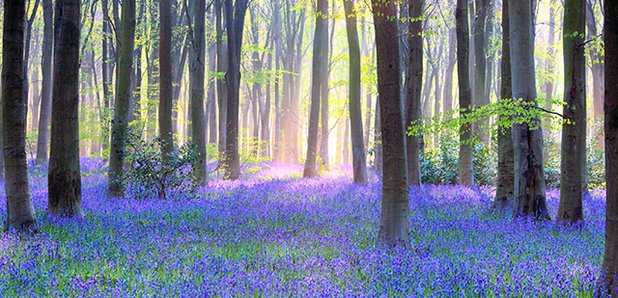 Almost half the world's bluebells are found in the U.K's woodlands, so there's plenty of places near you to enjoy them!
At last - the mornings are light and the evenings are long - spring is finally here! And with spring comes the arrival of hundreds and thousands of beautiful bluebells.
Wherever you're based in the U.K, there are bluebell hotspots up and down the country for you to admire the flora in all its glory, and with April-May being the best time of year for it, it's time to bust out those walking boots and pack up a picnic!
The National Trust have set up a useful tool on their website which helps you locate the best bluebell woodland in your area.
In case you've forgotten just how pretty a carpet of bluebells looks, let us refresh your memory:
If you think that there's something magical about a carpet of bluebells, you could be right; according to folklore, a field of bluebells is intricately woven with fairy enchantments!
However, before you feel the urge to run freely amongst them, note that they're heavily protected. As the U.K is home to almost half of the world's population, it is against the law to intentionally pick, uproot or destroy them. And, bluebells are also a key staple in the life-cycle of various woodland creatures; due to their source of nectar, bees, butterflies and other insects rely heavily upon them.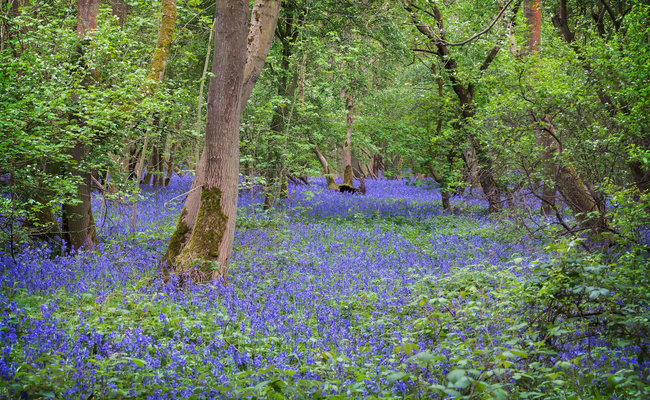 Credit: Getty - Blues in Brampton, Cambridgeshire
If this doesn't get you out of the winter slump and into the joys of spring, we're not sure what will!
WATCH! Nature's most awe inspiring moments of 2017: