A Hurricane Is Coming! But Instead Of Wind And Rain It Will Bring Heat
21 August 2017, 15:23 | Updated: 21 August 2017, 15:58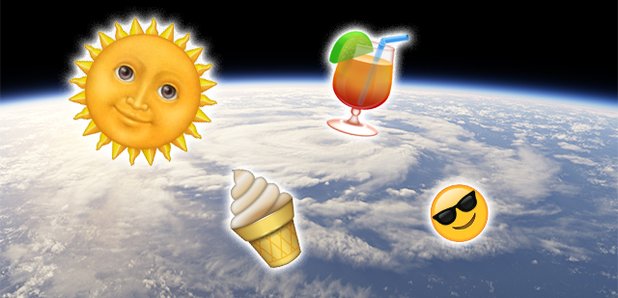 The warm weather will be returning in the most unlikely way!
August has left much to the imagination in terms of summer weather.
What used to be the height of summer has left us more than disappointed this year with June turning out to be the best month for British weather in 2017.
But don't lose all hope yet, there's still a week left of August and the hottest day of the month is apparently on it's way tomorrow all thanks to Hurricane Gert!
Do you want a quick forecast for the week ahead? Here it is in 30 seconds! pic.twitter.com/d7ilHNkKAx

— Met Office (@metoffice) August 21, 2017
The winds will draw bring hot air up from mainland Europe in the south and according to Oli Claydon press officer at the Met Office "warm air drawn up from France tomorrow will see highs of potentially 26 and 27 degrees".
"Temperatures are expected to increase in the south set to 23 or 25 degrees with a final day of warmth on the east coast on Wednesday with places like Wattisham in Suffolk reaching highs of 27".
But if you're planning to make the most of the final bursts of warm weather this summer you'll need to do so on Tuesday and Wednesday as things will cool back down on Thursday returning to milder temperatures in the early twenties - that's still ok by us though!
Briefly feeling more like #summer over the next couple of days. But temperatures returning back to square one by Thursday! pic.twitter.com/zcRSohknAy

— Met Office (@metoffice) August 21, 2017
As long as it's not raining, we'll take it! Fingers crossed for the bank holiday...