Green St Paddy's Day Meteor Flashes Across Our Skies
Spectacular Fireball Captured by Clanfield NW Video Camera
00:06
Lucky spectators have managed to capture the moment an incredible meteor zoomed through the sky past Earth... check it out here!
The amazing footage shows the burning ball of fire whizz across the night sky at break-neck speed!
You'd have had to have been up early on St Patrick's Day to catch the spectacle however, as reports came in from people at about 3.20am of the astrological event.
Can you see it flash bluey-green?
Video caught from #London #sky tonight #Battersea @LBC pic.twitter.com/evfnLqHQ9i

— Paul Gilbert (@PaulGilbertDj) 17 March 2016
Richard Kacerek, co-founder of the UK Meteor Network confirmed to the Mirror Online that two loud explosions were heard at the same time as the meteor appeared.
Dubbed the 'Lucky St Paddy's Day Meteor' because of the date its was seen and an eery green glow, there's no doubt that this was quite a spectacle!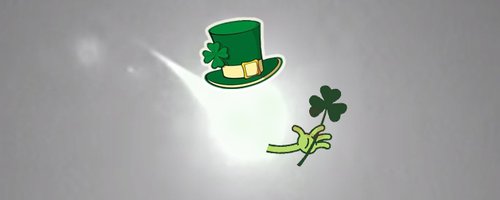 "It was actually two explosions from the same meteor - a smaller one and the larger one - signals that the final one has potential a fragment surviving and falling to the earth.
"Lots of people are reporting the green one - this is completely plausible.
"It's possible that there is a hint of green - it depends on the composition of the rock" Mr Kacerek reported.
This video in particular blew our minds:
We missed the #meteor last night did any one see it would love to see your pictures use #NotJustLakespic.twitter.com/pFKmFiaLJp

— Not Just Lakes (@NotJustLakes) 17 March 2016
Green or not, it's clear that this was a very special event!