More whales and dolphins spotted around UK coast than ever before
13 August 2018, 15:46 | Updated: 26 September 2018, 15:05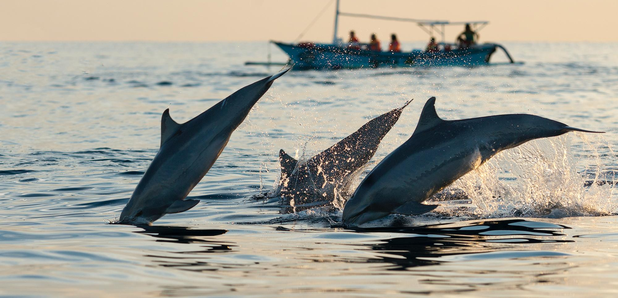 Marine life is making its presence felt in the seas surrounding Great Britain - with a 50 per cent increase on 2017's sightings.
A new study has confirmed 2018 has been a record year for sightings of whales and dolphins - and it's not over yet.
The majestic sea creatures have been spotted more than 500 times this year, which is up 50 per cent on 2017.
In a report published by The Sea Watch Foundation a wide variety of minke whales, bottlenose dolphins, humpback whales, orcas and harbour porpoises have been seen.
Dr Chiara Giulia Bertulli, organiser of The Sea Watch Foundation's national event, reported that 527 sightings were submitted after the organisations annual count.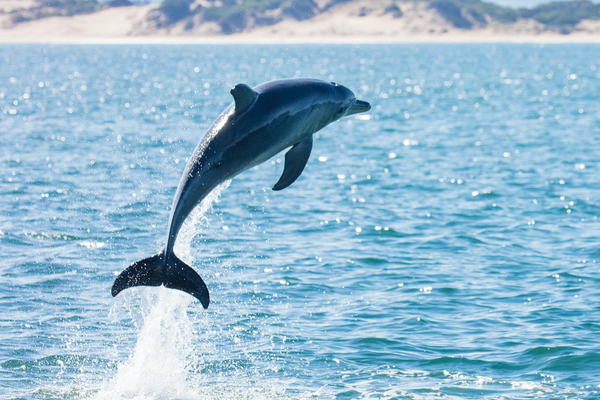 Dolphins sightings have increased by 50 per cent over the last 12 months
She said: "Cetacean data collection is strongly weather dependant. Factors such as sea state, swell height and visibility to the horizon affect how easily animals can be detected during a watch.
"Heavy rain and wind can even cause watches to be cancelled altogether. For these reasons, every year, we rely heavily on good weather conditions.
"The weather forecast at the beginning of the event was very poor…however, once the weather stabilized and the temperature increased the number of sightings increased dramatically and it showed."
It's an exciting time for whale and dolphin spotters, as experts suggest that an increase in their populations is responsible for the rise in sightings.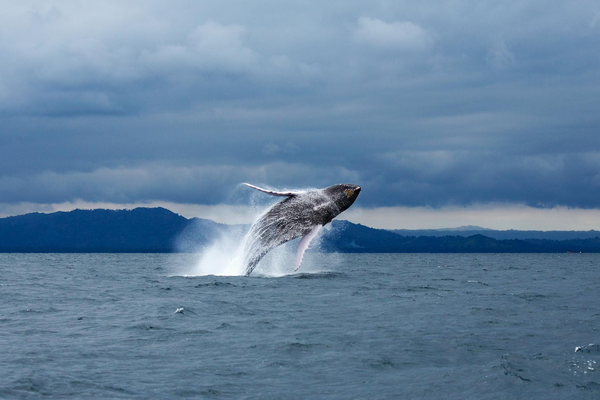 Whale populations have increased during the last century
Whales in particular have benefitted from whaling bans over the last century.
Back in 2013, a humpback whale was sighted in Norfolk for the first time since records began in the 18th century.
Meanwhile humpbacks have been visiting British waters more and more over the last 14 years.
They swim past UK shores each year as they migrate between their feeding grounds located in the North Atlantic and breeding grounds which are located in the Caribbean and Azores.