A Rare 'Black Moon' Is Coming This Friday And It's NOT Something From Star Wars!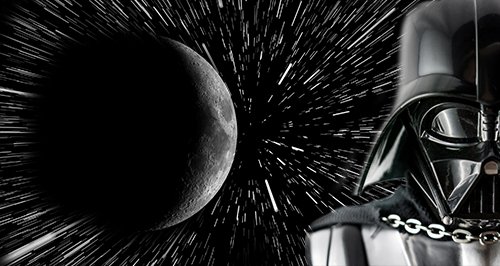 This Friday a rare space event is to take place in a 2016 that has been full of wacky events!
Mark Friday 30th September in your diaries peeps as it's the day a rare event is taking place...
A black moon!
Now it may sound pretty spooky but have no fear, we can promise you there won't be any werewolves around or spooky goings on (hopefully!)
The phenomenon, which hasn't taken place since March 2014, is a lunar event in which the earth casts a shadow across the usually illuminated side of the moon making it nearly impossible to see and giving it the spooky name!
Some theories say that it can signify an 'end of day's or is an omen of bad things to come, eek!
But 2016 has already been pretty wacky - Brangelina breaking up and WORSE Paul and Mary breaking up!
So fingers crossed thats NOT true because we can't take any more!
It's still pretty cool though!