How To Check If Schools In Your Area Are Closed Due To The 'Snow Bomb'
11 December 2017, 07:39 | Updated: 11 December 2017, 15:12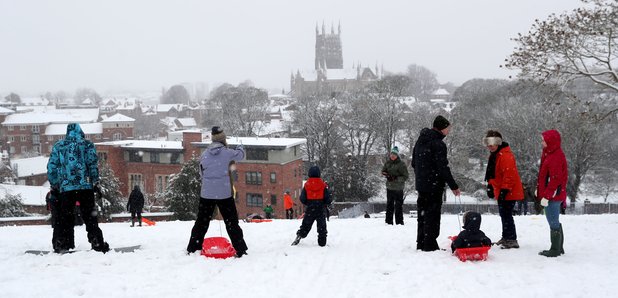 A downpour of snow has affected many parts of the U.K, with schools up and down the country announcing their closures.
Although we're still not certain it will be a 'White Christmas' this year, December seems to be getting its fair share of snow.
And the big question on parents lips; will schools be affected?
Up and down the country, schools will be alerting the public to whether they are affected by what is being called by Met Office as "The Big One."
You can check what's happening in your local area by taking a look at the U.K Snow School Closures Checker 2017.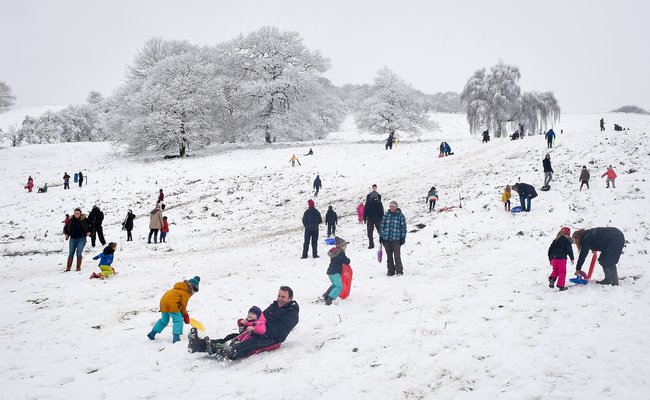 Families enjoying the snowfall in Wales. Credit: PA
As snow began to fall towards the end of last week in some areas, most other parts of the UK were treated to a considerable amount of the white stuff over the weekend.
Weekend snow = fun and games!
Weekday snow = last minute childcare, cancelations and chaos.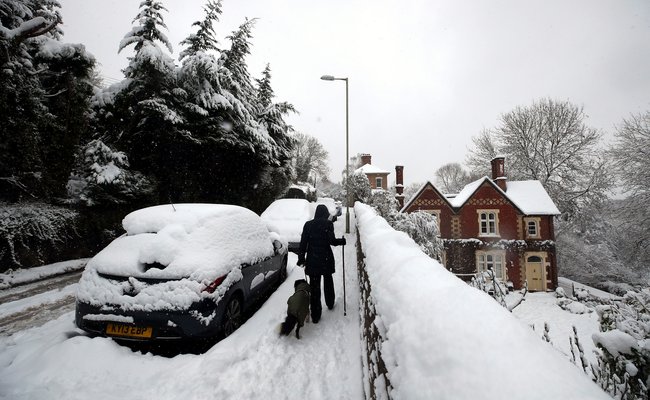 Snow in Shropshire. Credit: PA
And of course, possibly even more impacting than a flurry of snow, are the ice warnings that follow.
Drivers have been warned that today is "Black Ice Monday".
Which much of the snowfall turning to invisible ice on the roads, motorists have been warned to take extra care whilst driving, and if possible, avoid roads altogether.
The RAC has revealed that it received over 8000 calls yesterday (approximately 5 every minute), and are expecting somewhere in the region of 11,000 today.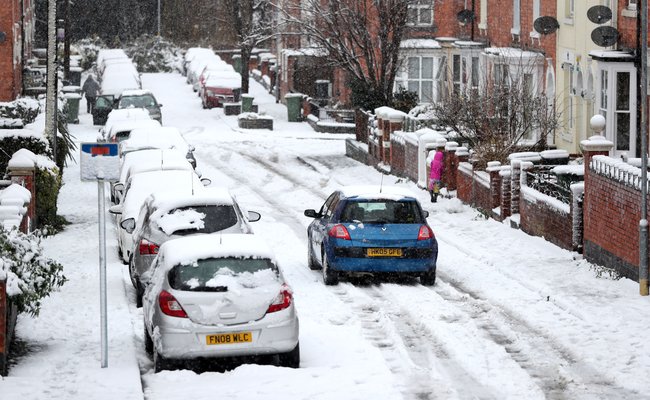 Cars struggling through the streets in Worcester. Credit: PA
The Met Office have announced that they're predicting a mixtures of snow, sleet and rain in the coming days, with temperatures tonight dropping to as low as -6 degrees in the south, and reaching minus double digits in rural Scotland. Schools will continue to announce whether they are to close or remain open as the week goes on.
You can also check where it's currently snowing with this handy #uksnow map!