MORE Snow Expected Today As Experts Warn Of 'Black Ice Monday' On The Roads
11 December 2017, 08:27 | Updated: 11 December 2017, 08:49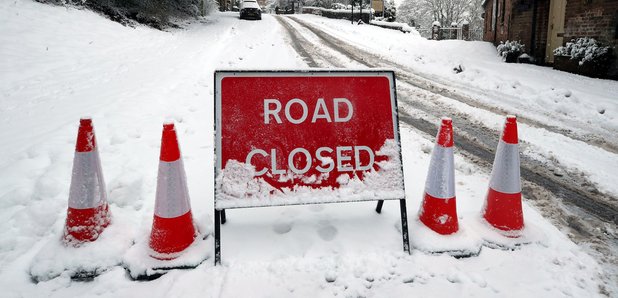 There are warnings to remain vigilant on the roads due to hazardous driving conditions.
Most parts of the U.K experienced some snowfall across the weekend, with some areas of rural Wales experiencing up to 30cm of the white stuff.
And, as the cold snap continues into this week, weather warnings are in place across the country, with power cuts and travel disruptions likely.
Motorists are being warned of "Black Ice Monday" - a combination of sub zero temperatures, snow, rain and sleet will form to create dangerous invisible ice on the roads.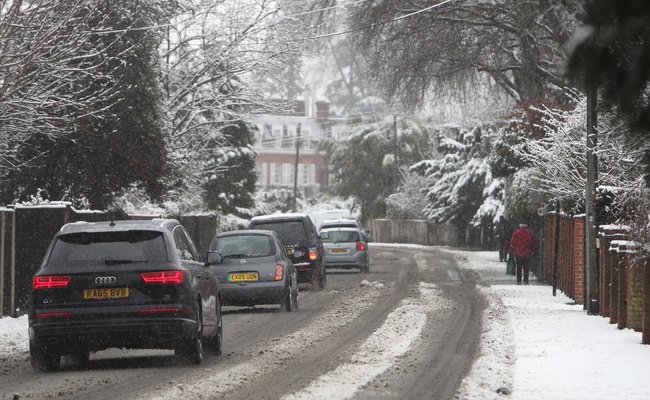 With the Met Office issuing a yellow warning for 'hazardous ice' and the advise is to take extra caution when driving today.
The RAC has revealed that it received over 8000 calls yesterday (approximately 5 every minute), and are expecting somewhere in the region of 11,000 today.
Taking a look ahead, here's the weather predicted in your area:
Scotland
There is a forecast of wintery snow showers early this morning, with temperatures only ever reaching around 4 degrees throughout the day. It is expected that around 2-5cm of snow could fall in northern mainland Scotland, and as much as 5-10cm on higher ground.
North West England
Severe frost will create hazardous walking and driving conditions, with a cold and bright start to today. It is predicted that most areas within North West England will struggle to beat temperatures of freezing.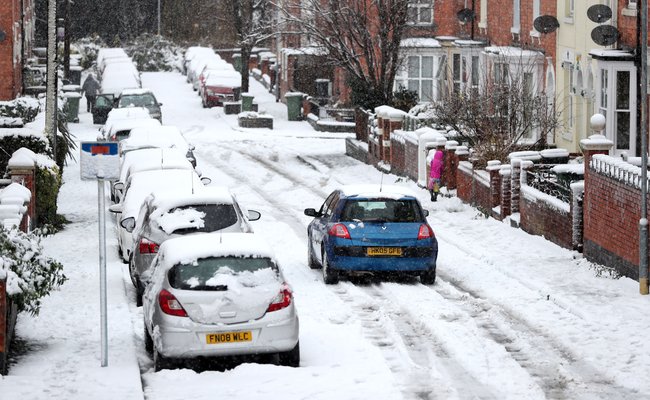 North East England
Wintry showers are expected across the more costal areas of the North West, and with temperatures remaining at around 1 degree, a widespread frost will remain for a good part of the day. However, the Met Office do expect the region to stay dry, with some cold sunny spells breaking through.
Yorkshire
A flurry of snow is forecast to fall throughout the morning, with overnight temperatures hitting as low as -6 degrees. Light winds will sweep the coast, causing bitter winds and poor visibility.
Northern Ireland
A cold northern breeze will sweep across the area, bringing with it rain and wintry showers. Maximum temperatures throughout today are predicted at around 4 degrees.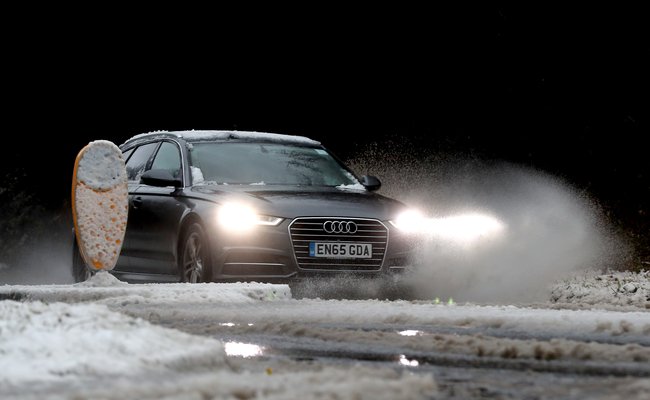 East Midlands
The south eastern parts of the region are likely to expect more snowfall, with a few flurries expected south. The Met Office have warned of widespread black ice across the East Mids and are urging motorists to be extra vigilant.
West Midlands
With a low temperature of a chilling -9 degrees, heavy frost is forecast throughout the region. Snow and sleet is also predicted for southern parts of the West Mids.
Wales
Severe frost across Wales will come after light snow fell overnight, with the rest of today expecting to be dry and bright although preidictions of some costal showers in the west.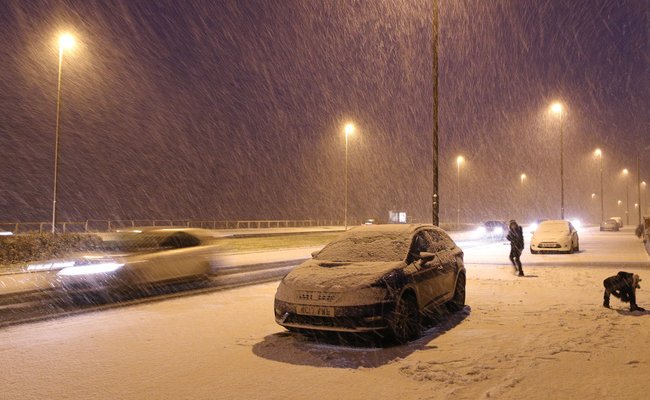 South East England & London
More warnings of widespread frost and ice are expected to cause disruption to the roads, rail and skies. Eastern areas have been forecast for more sleet and snow this morning, but the region will turn drier this afternoon. Experts claim that the maximum temperature will not exceed 4 degrees.
South West England
A cloudy and windy start to today will bring outbreaks of rain, sleet and snow - and very poor visibility. As the afternoon continues, it is expected to turn drier with a maximum temperature of 6 degrees.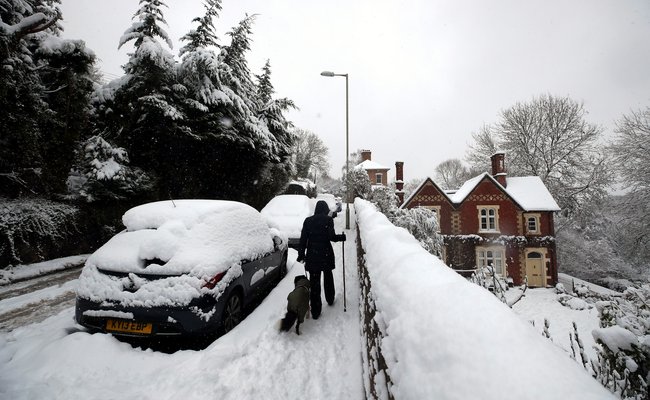 Schools up and down the country are likely to be affected today, and you can find out the latest information via the U.K Snow School Closures Checker 2017.