Dig Your Shorts Out Again! Summer Will Be Back This Weekend
11 August 2017, 07:48 | Updated: 11 August 2017, 08:18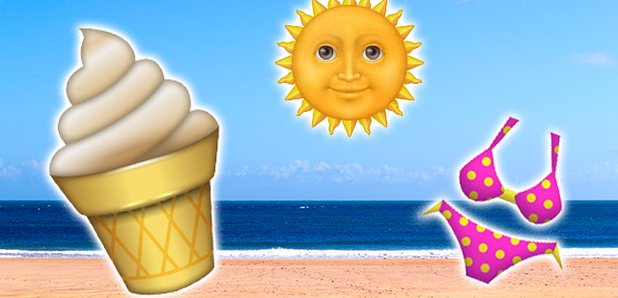 The weather has been all doom and gloom lately but things are about to change.
Most of us were starting to wonder where summer had gone! We headed into August straight into rain, grey skies and even thunder and lightening and we weren't sure when the sun would return.
But things are looking up for the weather this weekend and if your looking to spend your time away from work outdoors you might be in luck.
Today's Met Office forecast for Friday gives us a hint of whats to come over the next couple of days and says "plenty of sunny spells to enjoy on the first day of the weekend" after today's cooler and potentially showery weather gets pushed away overnight.
Temperatures are set to reach the low 20s over Saturday and Sunday with highs reaching 24 degrees in some parts - positively tropical compared to the poor weather we have been having!
The grey skies will also subside bringing clearer skies and good fortune to those who are wanting to glimpse the Perseid Meteor shower which will be visible on Saturday evening.
Many stargazers will be looking upwards in the hopes of seeing the shooting star display which is expected to fill skies with 150 meteors per hour.
We heading towards the peak of the #PerseidMeteorShower on Saturday night, but you can see it each night until then! Here's your chances pic.twitter.com/5UfU1zVhRZ

— Met Office (@metoffice) August 10, 2017
And as mainland Europe is currently facing its worst heatwave since 2003 there is still plenty of potential for temperatures in the UK to rise even further throughout August and the remainder of summer.
Fingers crossed!