Will The UK See Its Hottest June Day In Decades This Week?
20 June 2017, 12:34 | Updated: 22 June 2017, 04:11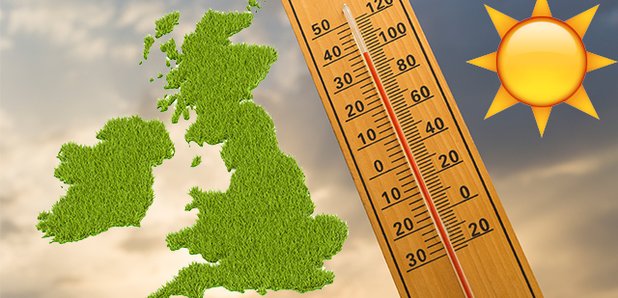 This week's rising temperatures are set to break records.
We're sure by now you don't need to be told that this week has been hot!, hot!, hot!.
The UK has been treated to rare summer temperatures of 30 degrees and upwards which topped holiday destinations such as Barcelona and Nice.
Now things are set to get even hotter as the we are about to experience June's hottest day since temperatures reached a whopping 35.6C, June 28, 1976, in Southampton.
The hottest ever UK day recorded was 38.5°C, that's 101.3°F, in Faversham in Kent on August 10th in 2003.
Of course this incredible weather is great news for many who want to head off to the beach, the local pub beer garden or the park after work but lets not forget that it's important to take precautions in this weather too. In fact no higher temperature has been recorded since the Met Office records began in 1841...until this week (hopefully)!
The heat has triggered a Public Health England amber warning and they are advising to keep an eye on our elderly as well as those with underlying health problems.
Dr Angie Bone who is the head of PHE's Extreme Events Team said: "It's so important we all keep an eye on those likely to be most at risk, people with underlying heart and lung conditions, older people and those with younger children. If you're able, ask your friends, family and neighbours if they need any support."
But after tomorrows rocketing temperatures there will be some rain on the way on Thursday which will hopefully help clear the humidity and let us all get a good night's sleep at last!
#TooHotToSleep I will never complain of the cold or rain in the UK again please come back I want to bloody sleep.

— Gillian (@ASDmumGilly) June 20, 2017