UK Is Set To Get Six Weeks Worth Of Rain In Only Twelve Hours Today!
28 June 2017, 07:49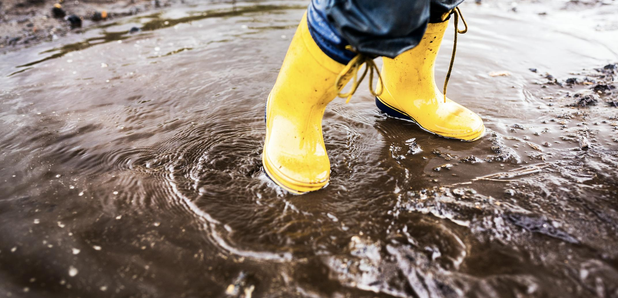 Summer was fun while it lasted, wasn't it?
What glorious weather we had last week.
But it never lasts long, and to be honest we are well overdue some showery spells in the weather forecast. But there are 'showers' and then there is what the UK is about to be on the receiving end of...
SIX weeks of rain falling in only TWELVE hours.
The UK is set to be a complete washout as 72mm of rain is due to fall within the freakishly short period. The change in weather couldn't be more different from last week's scorching temperatures which saw some parts of the country soar to a June record breaking 34.5C.
Brollies at the ready Britain, here's the latest
Track the rain on our app iOS: https://t.co/Xm1BvmeiFp Android https://t.co/jN4S7E2kw2 pic.twitter.com/9eEzYqXgEX

— Met Office (@metoffice) June 28, 2017
As the Met Office rightly point out on their Twitter page, have your brollies at the ready, we'll certainly be needing them!
These vast downpours could potentially cause travel problems and the Met Office has warned about the hazards of surface water on roads and overflowing rivers spilling their banks.
The Met Office advise: "It is a stark contrast to last week. People with journeys planned should check the forecast and be aware trips could be slower than usual.
"And it is a messy picture in coming days as many areas see rain, some heavy, as low pressure makes bands of rain rotate across the UK, before a mix of drier and wetter spells from the weekend."
However if you happen to live in Scotland you're in luck! You're day is looking far drier than for those down south...
Good morning, Rob here. Welcome rain for some. Warnings in force for Eastern areas. Why issue warnings? Info here https://t.co/ARe9l65j1w pic.twitter.com/T1SBdUWjYo

— Met Office (@metoffice) June 28, 2017
It's not all doom and gloom though, as forecasters have assured that the warm weather will be heading our way again soon.
Well we wish it would hurry up!