'Allo 'Allo! Legend Gorden Kaye Has Passed Away Aged 75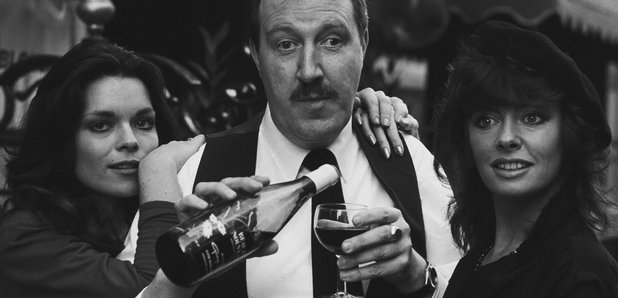 Gorden Kaye, famous for playing Rene Artois in 'Allo 'Allo! and Bernard Butler in Coronation Street, has sadly passed away...
Comedy legend and British actor Gorden Kaye has sadly passed away aged 75.
The 'Allo 'Allo! actor - who played cafe owner Rene Artois in the World War Two sitcom - died at a care home this morning (Monday 23rd January), his former agent confirmed to BBC News.
Gordon appeared in all 84 episodes of 'Allo 'Allo!, which was set in German-occupied France and centred on the exploits of resistence fighters, and ran from 1982 to 1992, and he also starred in a spin-off stage production.
He was last seen on screen in sketch show Revolver in 2004.
Take a look at a classic moment from 'Allo 'Allo! in the video below...
In January 1990, Gorden suffered from serious head injuries after being involved in a car accident during a storm and had to undergo emergency brain surgery.
The actor got his big break as Bernard Butler in Coronation Street and also had roles in comedies such as Citizen Smith, Born and Bred and 'Till Death Us Do Part, as well as the movie spin-off of Porridge.
His real name was Gordon, but he previously explained his stage name was the result of a typing error from performers' union Equity.
He once said: "Before I could write back and tell them [of the mistake] I was taken into hospital with a kidney stone. When I regained consciousness there on the head of the bed was 'Gorden Kaye'."
Look at some of the 'Allo 'Allo! cast reflecting on their iconic characters in the video below...
We have such fond memories of 'Allo 'Allo! What were your favourite moments from the show?