Guardian Of Comedy: Ronnie Corbett's Funniest Moments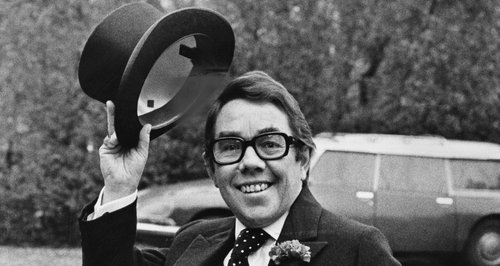 His services to comedy are almost unparalleled, but today we celebrate the prolific life of the man who brought us so much laughter and joy...
Tributes are pouring in for the Scottish-born comedian who has sadly died surrounding by family and friends.
The hugely popular TV personality enjoyed a prolific career on both TV and radio, including appearing on shows such as 'Small Talk', 'Jackanory' and 'Sorry!'. However, he was perhaps best loved for his joint work with the equally legendary Ronnie Barker.
The pair were a regular fixture in our living rooms for 16 years, beloved by the nation.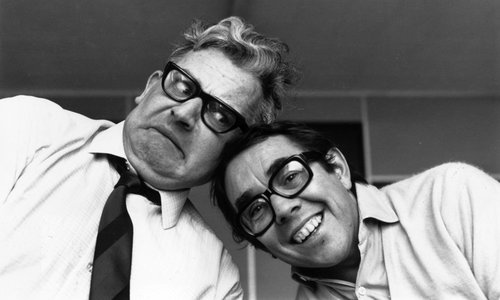 A wonderful mixture of actor and comedian, we honour the great fellow with some of his most laugh-out-loud moments...
The Two Ronnies dominated our screens throughout the '70s and '80s:
With their similar Grammar-school backgrounds the famous friends soon became inseparable... which probably explains why they were always finishing each other sentences!
Incredibly it was actor Sir David Frost who first brought Mr Corbett and Mr Barker together. Frost famously asked the former to come and join his show The Frost Report which already starred Barker.
Unsurprisingly it didn't take long for the two to come to the attention of Mr Bill Cotton, who headed the BBC's entertainment section at the time: "He saw them fill in during a technical hitch at the awards ceremony in 1970 and the rest is history." The Sunday Post reports.
The perfect pair have us in stitches once again in the HILARIOUS Four Candles sketch... or handles for forks should we say?
Was that a hoe or a hose you were after there Sir? #LOL
His remarkable body of work as well as his charitable efforts led to his services being acknowledged by the Queen, who first awarded him an OBE and then later a CBE in 2012.
They gave us tech-heads a giggle when there was the debacle with the frozen blackberry not working...
"Well why don't you try orange instead?"
Then there was the time he tried to do the crossword...
15 across, it's green and often found on football pitches... any takers?
We were simply boggled when Charlie Smithers managed to remember every question-before-last with such precision...
It's eye-waveringly funny to say the least!
Fans have taken to Twitter to pay their tributes to the late comedian, with stars such as Jack Whitehall, Ricky Gervais and Lord Alan Sugar all paying their respects.
RIP Ronnie Corbett, what a brilliant and funny man he was.

— Jack Whitehall (@jackwhitehall) March 31, 2016
RIP the lovely, funny legend Ronnie Corbett. It was an absolute honour & joy to have known him.

— Ricky Gervais (@rickygervais) March 31, 2016
Sad news about Ronnie Corbett, very funny man R.I.P

— Lord Sugar (@Lord_Sugar) March 31, 2016
Another national treasure leaves us. A brilliant comedian and a genuinely lovely bloke. RIP Ronnie Corbett.

— Gary Lineker (@GaryLineker) March 31, 2016
The 5ft 1 comic genius 85 leaves behind his wife Anne Hart of fifty years and two daughters Emma and Sophie. The couple celebrated their golden wedding anniversary last year.
Well with that in mind, it's "Gooodnight from me", "And it's good night from him", "Goodnight!".