Daniel Radcliffe Said He Would Star In The Cursed Child Play On ONE Condition...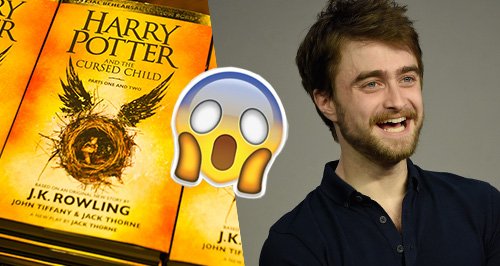 Wouldn't it be a dream come true if Daniel Radcliffe played Harry Potter again? Well he just got our hopes up!
Could ALL our wizarding dreams possibly be about come true?!
Maybe! Daniel Radcliffe has suggested he'd be up for starring in the new play Harry Potter and the Cursed Child...but sadly only if the timing is right.
In an interview he said "You never want to close a door on anything, especially something that's been so good to me...But I do think, at the moment, I'm definitely not at a stage where I would feel comfortable going back to it.
Who knows if in 10, 20 years I would feel differently about that, and I think I've got a little while before I'm sort of age-appropriate for this Harry."
The play is set nineteen years after the books and includes characters such as grown up Ron, Hermione, Harry and Draco but also their children who we can only presume are now the perfect age to go to Hogwarts. (No spoilers here!)
Will it ever be the same without the original three? Let us pray they star in the play one day.
We think there's no time like the present Daniel, so pop your robe on and get to London please!!