A Very Happy 90th Birthday To Sir David Attenborough!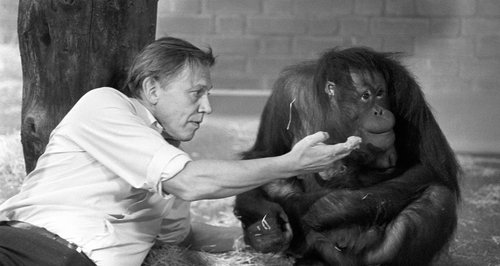 On 8 May, we celebrate the life and times of one of the great icons of our time.
The 90th birthday landmark of Sir David is a reason for the whole nation to celebrate.
Lions aside, he's the undisputed King of the Animal Kingdom: The TV broadcaster who made wildlife accessible, interesting and awe-inspiring for generation past, present and future.
It's hard to put into words just how beloved the white-haired biologist is, but he's undoubtedly touched thousands and influenced many more.
The creature whisperer, who's dulcet tones have captured many, will be celebrating this landmark milestone on Sunday with friends and family, whilst the country raises a glass in his honour.
So here's to you Sir David! Congratulations birthday boy :)