OMG! J.K Rowling Has Just Announced Three New Potter Books To Be Released THIS YEAR!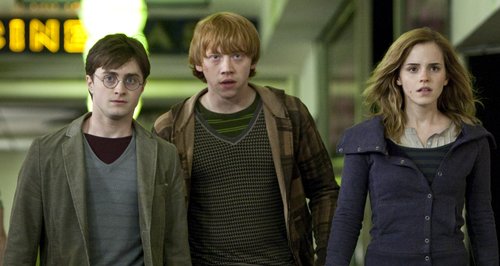 All our prayers have been answered! JK Rowling has just announced three new e-books to be released in September...
Potter fans have been spoiled rotten this year!
So far 2016 has brought us a whole new story on the stage and the page in the form of Harry Potter and The Cursed Child and we are soon to have the wizarding world grace our screens again in film, Fantastic Beasts and Where To Find Them.
But J.K Rowling has even more exciting news for fans, and that's three new books!
The books are to be a collection of three short stories compiled of content from Pottermore and original writing due to be released as e-books on the 6th September.
The Pottermore website says 'Pottermore has a brand new treat for you this September: Pottermore Presents, a trio of eBooks that delve even deeper into the wizarding world.'
The first book, Hogwarts: An Incomplete and Unreliable Guide, will reveal the history of our favourite magic school and go into detail about its famous corridors and even its resident ghosts.
The second, Short Stories of Power, Politics and Pesky Poltergeists, will give readers an insight into the dark roots of the wizarding world including infamous magical prison Azkaban and the turbulent past faced by the Ministry of Magic.
The third instalment, Short Stories from Hogwarts of Heroism, Hardship and Dangerous Hobbies, celebrates the wonderful Hogwarts staff who have become stuff of legend thanks to the original stories.
Pottermore Presents will be available on ebook only and available from all online book stores.
CANT IT BE SEPTEMBER ALREADY?