Lady Gaga's Carpool Karaoke With James Corden Is FINALLY Here And It's EVERYTHING!
Lady Gaga Carpool Karaoke
15:12
The pair hopped in James's car and sung pretty much every Lady Gaga song we adore! And even jumped in the driving seat herself...
It's official! Lady Gaga' Carpool Karaoke with James Corden has dropped and its everything we dreamed!
Lady Gaga shared a picture of herself posing with James Corden complete with matching pink cowboy hats with the caption "Had a lil fun with @j_corden today!" which got us all excited!
But now the day has come...
They sung hits from across the stars career including classic songs Poker Face, Born This Way and Edge Of Glory as well as Gaga's new song Perfect Illusion.
The quirky singer also turned things on their head when she switched with James and hopped in the driver seat herself after he complained that he's always driving everyone to work but nobody ever drives him
But the star didn't get off to a great start and James ended up with a crash helmet on just in case...LOL!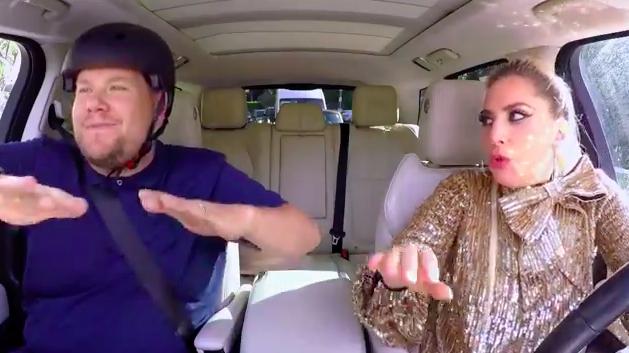 Lady Gaga is also known for her wacky fashion sense and she's often the talk of the fashion police after award shows, so James decided to recreate some of her most iconic looks...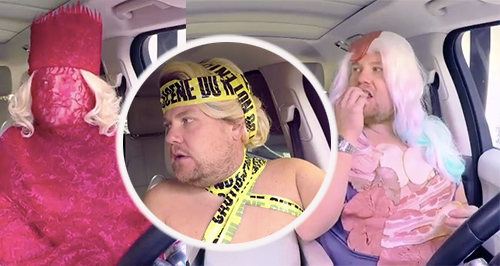 We think you should stick to your polo shirt look James! Police tape doesn't suit you...
The 30-year-old singer jumped in the car to promote her album 'Joanne' from which two singles have been released ''Perfect Illusion' and 'Million Reasons'.
It gave us a taste of the hits we might expect Lady Gaga to sing when she performs at this year's Super Bowl Half Time Show, which will likely one of the most-watched live performances of her career. No pressure then!
How amazing?! This might be our favourite Carpool Karaoke yet!