Liam Payne Hints At 1D Future And Relationship With Cheryl In Honest Tweets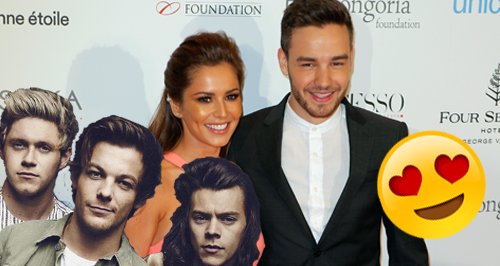 This will come as great news for One Direction... and interior design... fans!
Liam Payne has got One Direction fans all in a tizzy thanks to his most recent Twitter Q&A.
The star singer, who is reportedly expecting his first child with Geordie golden girl Cheryl, let his fans ask him ANYTHING on Twitter... and the results are more than a little revealing when it comes to the future of One Direction.
When asked whether he would reunite with his bandmates Harry, Niall and Louis, Liam said: "I'm [100 percent] certain we will."
Well, that's good enough for us!
It's clear there's no lack of love between the foursome, especially considering the outpouring of love for Louis who recently lost his mum to cancer. As the news broke, Liam shared this heartfelt tribute on Instagram...
The next big question for Liam was a thinly veiled reference to his relationship with Cheryl. A Twitter user asked Liam is he was happy, and he replied: "The happiest I could be." Awwww, that's sweet!
Some of the more mundane questions also sparked some interesting responses, including a glimpse at the house Liam and Cheryl share together.
When asked what he was doing, Liam simply said "watching TV" and shared a snap of himself lounging in a rather glamorous living room. Check out the picture below...
@kisna98 watching tv pic.twitter.com/oMPPgkzhUV

— Liam (@LiamPayne) December 17, 2016
Look at that roaring fire and all that white carpet... you wouldn't want to risk a Christmas glass of sherry in there!
Of course, Liam didn't take the bait and dish about his relationship with Cheryl's mum Joan. Some have reported that the two butt-heads, but the young couple shot back saying that's all utter nonsense!
Well, when their little baby arrives they'll all be too busy and tired to worry about petty feuds.
What do you think? Would you like to see One Direction get back together?
Admit it, you'd love to have a nose round Cheryl's house!