Robbie Williams Has Revealed He's Running Out Of Songs!
12 April 2017, 09:41 | Updated: 12 April 2017, 09:48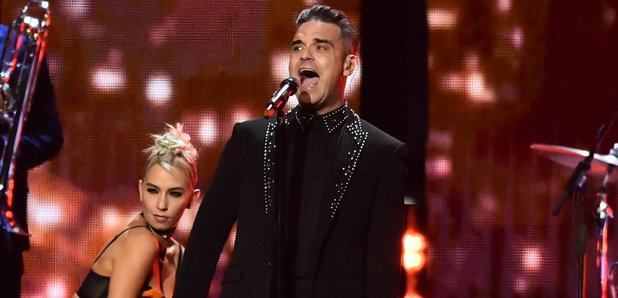 Robbie Wiliams revealed his songwriting inspiration is finally drying up after years of producing music!
Robbie Williams' songwriting skills are drying up.
The 43-year-old singer has revealed he has hundreds of unused songs locked away in a secret vault but while he plans on releasing some of them, he is lacking inspiration for new ideas!
He confessed: "I'm definitely running out of ideas. I don't know how many ways I can say: 'I'm neurotic and I messed up. Or: 'I love you, love me, I'm thick.'
"Or: Women, I like women.'
"There's only so many times you can go to the well before the well becomes dry."
On the songs he has stored up, the 'I Love My Life' hitmaker told the Daily Star newspaper: "I've written 12 studio albums so far, this new album took 80 songs to create it, to then whittle it down to 11.
"And so it's been with all of the albums so over a period of time I've probably clocked up 500 or 600 songs that are finished and maybe another 200 or 300 that are not."
Robbie - who has Teddy, four, and two-year-old Charlton with his wife Ayda Field - plans on doing something grand when he drops his next record to get people talking about it. We wonder what that will be...
Knowing Robbie it will be something extravagant!
It was recently reported that the 'Angels' singer is planning to release his next record - the follow-up to 2016's 'The Heavy Entertainment Show' - on YouTube as a compilation titled 'Under The Radar Volume 2'.
A source said: "Robbie has the songs recorded and ready to go. The track-listing for 'The Heavy Entertainment Show' was meticulously picked by him as he wanted it to have a certain sound but he has loads of great music still in the vault.
"There's also intriguing stuff left over from previous albums that fans will want to hear.
"After previously keeping his fans waiting so long for new music he wants to keep them interested."
We love his latest album and can't wait to see what's next for Robbie!