Rochelle Humes Outrages Fans With This Snot Confession
22 September 2017, 16:43 | Updated: 22 September 2017, 16:58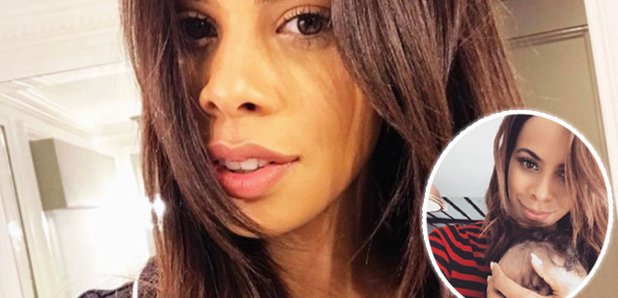 Fans question Rochelle's brave method of solving her daughter's blocked nose
Not all motherly duties are glamorous, that goes without saying. However, Rochelle's latest confession to sucking the snot out of her daughter's nose is way up there in the worst duties list.
Yes, the mother who gave birth to her second child Valentina Raine in March opened up to all of her Instagram followers about her gutsy technique, saying Valentina was, "So bunged up that last night, wait for it, I sucked the snot out of her nose. Yeah."
Unsurprisingly, this divided her social media followers opinions, with some calling her "brave", whilst others claimed it was "too much information".
One follower wrote: "Ewwww I feel so sick after listening to your Instagram story TMI!" - and another added, "Your snot story had me in stitches".
Meanwhile, others used the opportunity to also confess to the technique. One fan said: "I have sucked snot too hahaha anything to help" and another person dished out advice on alternative methods, telling Rochelle:
"I got my daughter a nasal aspirator - it's like a suction pump that sucks the snot out of their nose - really worked!"
At least you know you're not in this alone Rochelle!