Thunderbirds' Lady Penelope's Best TV Moments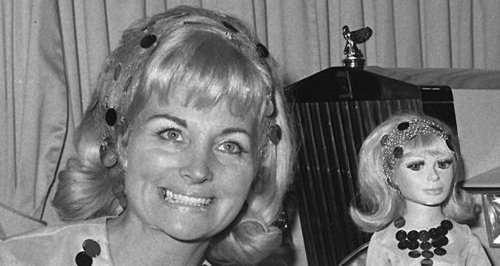 Sylvia Anderson, voice of the beloved Thunderbirds' character Lady Penelope Creighton-Ward has sadly passed aged 88. We take a look at her most wonderful TV incarnations...
A mean driver, fearless field agent and 60s style icon, Sylvia Anderson will undoubtedly best be remembered for her role as the aristocratic Lady P in the hit TV show 'Thunderbirds'.
An With a huge blonde beehive and an indomitable personality, this was one lady who knew just how to deal with her enemies and never had a hair out of place!
Lady Penny has always known exactly how to deal with her pursuers with just the right amount of class.
And of course when it comes to showing the baddies who's boss, she's got it down!
She knew just how to make an UBER-stylish getaway in that hot pink car of hers, FAB1!
Nope, Lady P certainly wasn't afraid of ANYONE. Not even the Abominable Snowman...
Meanwhile Sylvia Anderson, who voiced the aristocratic Lady Penelope and on whose appearance the character was created had a long and prolific career of her own.
A pioneer of puppeteering, she co-created and worked on 'Thunderbirds' with her husband Gerry Anderson.
The pair introduced the world to electronic marionette puppets, which hooked sensors to the puppets heads, using a technique called 'Supermarionation'.
She went on to make other programmes, including 'Stingray' and 'Captain Scarlet, before going on to head up programming of HBO in the UK.
Anderson also had two children, wrote an autobiography and was a keen supporter of charities including Breast Cancer Care.
The media personality died in her Buckinghamshire home, aged 88.
Her daughter, Dee Anderson, described her as "a mother and a legend.
"Her intelligence was phenomenal but her creativity and tenacity unchallenged. She was a force in every way,"
So let's raise a glass in memory of the hardworking beauty. As M'Lady would say, "Down the hatch"!