Terry Pratchett Dies Aged 66 After Battle With Alzheimer's Disease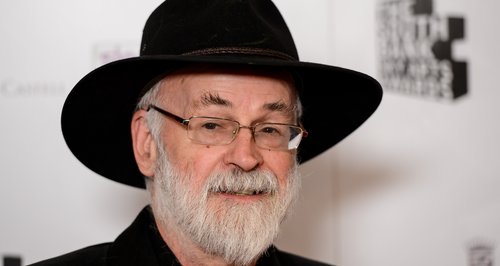 The news was announced via the author's official Facebook page...
The British author, who was famous for fantasy novels such as 'Going Postal' and 'The Colour Of Magic', has died aged 66 after a long battle with Alzheimer's disease.
The news was announced via his official Facebook page, which read: "It is with immeasurable sadness that we announce that author Sir Terry Pratchett has died. The world has lost one of its brightest, sharpest minds. Rest in peace Sir Terry Pratchett."
The best-selling author had written over 70 books but was most famous for his Discworld series, and even after he was diagnosed with Alzheimer's disease in 2007, he fought to finish his last book in the summer of 2014.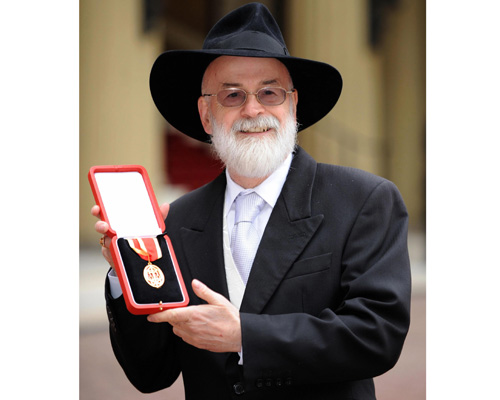 In a statement on the award-winning writer's website Transworld Publishers' Larry Finlay said: "In over 70 books, Terry enriched the planet like few before him. As all who read him know, Discworld was his vehicle to satirize this world: he did so brilliantly, with great skill, enormous humour and constant invention."
It adds that he "passed away in his home, with his cat sleeping on his bed surrounded by his family".
Adieu, Sir Terry! Thanks for the world you gave us. http://t.co/Y1G2oD4rP8

— Frank H. Woodward (@FHW) March 12, 2015
Celebrating the wonderful life and legacy of Sir Terry Pratchett. What an amazing author and human! https://t.co/2kA5MFHntK

— kdtalcott (@kdtalcott) March 12, 2015
If only laughter was a better actual medicine. Goodbye, Sir Terry Pratchett. I wish we could have laughed longer with you.

— Howard Tayler (@howardtayler) March 12, 2015
Goodbye, Sir Terry Pratchett. There are no words for this - you used all the best ones already.

— Suzanne Bridson (@SuzanneBridson) March 12, 2015