Iceland Football Commentator Goes Nuts Not Once, But TWICE!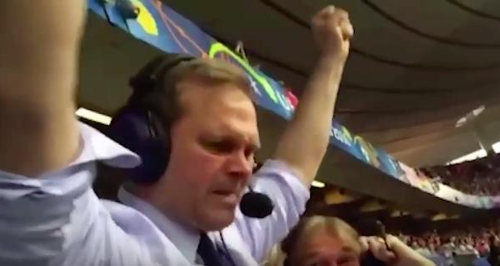 Whether you're a fan of footie or not, this guy's voice is golden.
We all remember THAT amazing video clip of the Icelandic football team's commentator going absolutely mental when Iceland scored against Hungary in the 2016 Euros.
Even if you're not a football aficionado, the chances are you watched or at least heard the enthusiastic commentator screaming over the crowd as his country's team swept to glory against the other nation.
Well just to remind you (and because it's so awesome), here's the original video:
Just look at him cheering! GOOOOOOO TEAM!!!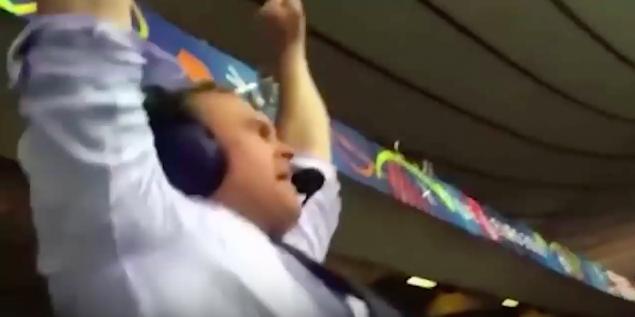 Well now we're about to show you something which might be a little more difficult to watch.
Disclaimer: If you're still licking your wounds over England's tragic defeat against Iceland last night, ensuring we didn't get a place in those quarter finals, then you might want to look away now.
For the rest of us however, please sit back and enjoy another epic commentary:
Pure gold.