These Olympians Were Inspired By Their Heroes: The Results Speak For Themselves!
These superstar Olympians met their heroes 10 years ago and got inspired to victory!
This year's Olympians have been pretty inspirational!
It's hard to believe that so many Rio gold medallists are so young (Team GB's Amy Tinkler is just 16-years-old!), but these pictures make it really hit home.
Lately images have emerged of this years superstar athletes with their Olympic heroes back when they were kids and it goes to show the power of meeting your sporting hero!
Katie Ledecky has been a big name in the pool this year but the five time Olympic champion was inspired to glory ten years ago at the tender age of just 9 when she met none other than Michael Phelps.
After her performance at this year's Olympics, she and Phelps recreated the old photo with the roles reversed...
Vice-Versa: @katieledecky @MichaelPhelps re-create famous photo with opposite roles #riotoday #SwimUnited pic.twitter.com/S06rkRkcTz

— USA Swimming (@USASwimming) August 15, 2016
Another young athlete who was inspired to victory from meeting her hero is 4 time Olympic gold medallist, Laura Trott.
This image, taken in 2004, shows Trott at the age of 12 meeting her idol Bradley Wiggins after he had just won gold in the Athens Olympics.
She said 'I still have the picture of me and Sir Brad from when I was little and he let me wear his Olympic medal.'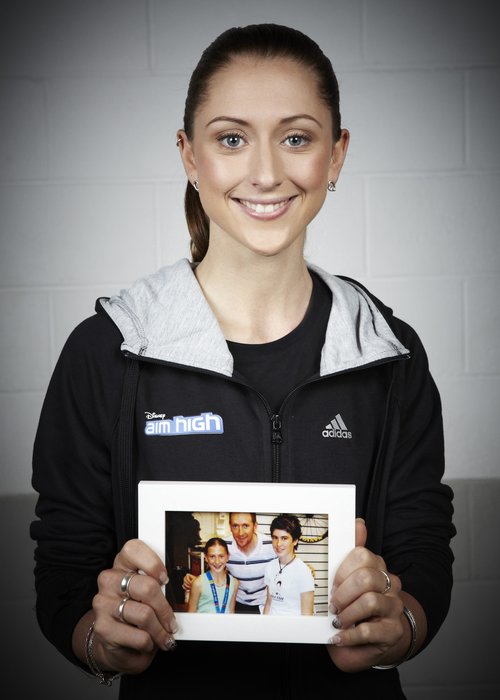 Who knows what other future Olympic stars could be out there at book signings and meet and greets for their heroes!