Here's Everything You Need To Know About The Brand New iPhone 7!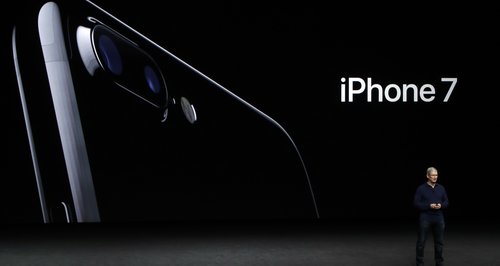 Apple reveal their latest product, the iPhone 7, with some radical changes to the headphones...and not everyone is pleased!
After months of waiting and speculation, Apple has finally launched their latest product - the iPhone 7, in San Francisco yesterday.
Apple's CEO Tom Cook kicked off the announcement with a Carpool Karaoke with James Corden (of course!!) and Pharrell Williams who helped him get to the launch...
And the rumours are true, Apple will be ditching their traditional earphones on favour of a new wireless version...and not all of us are thrilled by the news!
The iconic brand's sales have been struggling for the first time in it's history...but will these newest version of its famous product bring back the fans?
'Air Pod' Wireless Headphones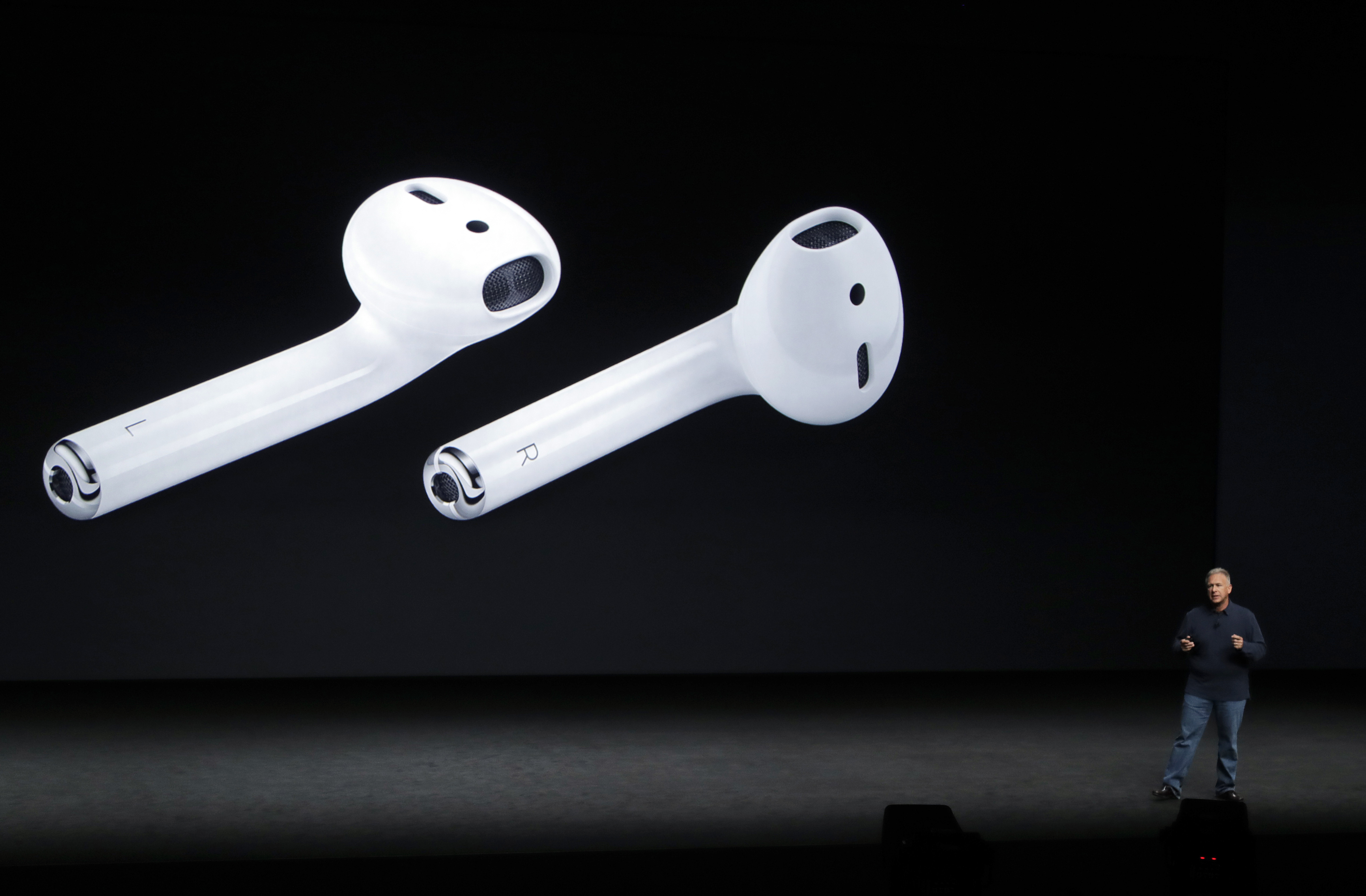 Apple's senior vice president of worldwide marketing, Phil Schiller talks about the new headphones | Photo: PA
There are pros and cons to wireless headphones - no more tangled wires at the bottom of our handbag, but also, these could be more easily lost.
The new wireless 'AirPod' headphones mean that users will no longer be able to plug ANY wired headphones directly into the phone, which may prove controversial with those who already have expensive headphones that they will struggle to use once they have their hands on the new model.
However, you are able to purchase headphones with an Apple 'Lightning Jack' or even a 'Lightning Connector' (the same connector as your charger) as a fall back option.
This is understandably reeeeally annoying some people as they believe Apple are trying to up-sell them into buying more of their products instead of using their own, but the connection actually comes in the box with your brand new phone so there's no need to worry too much.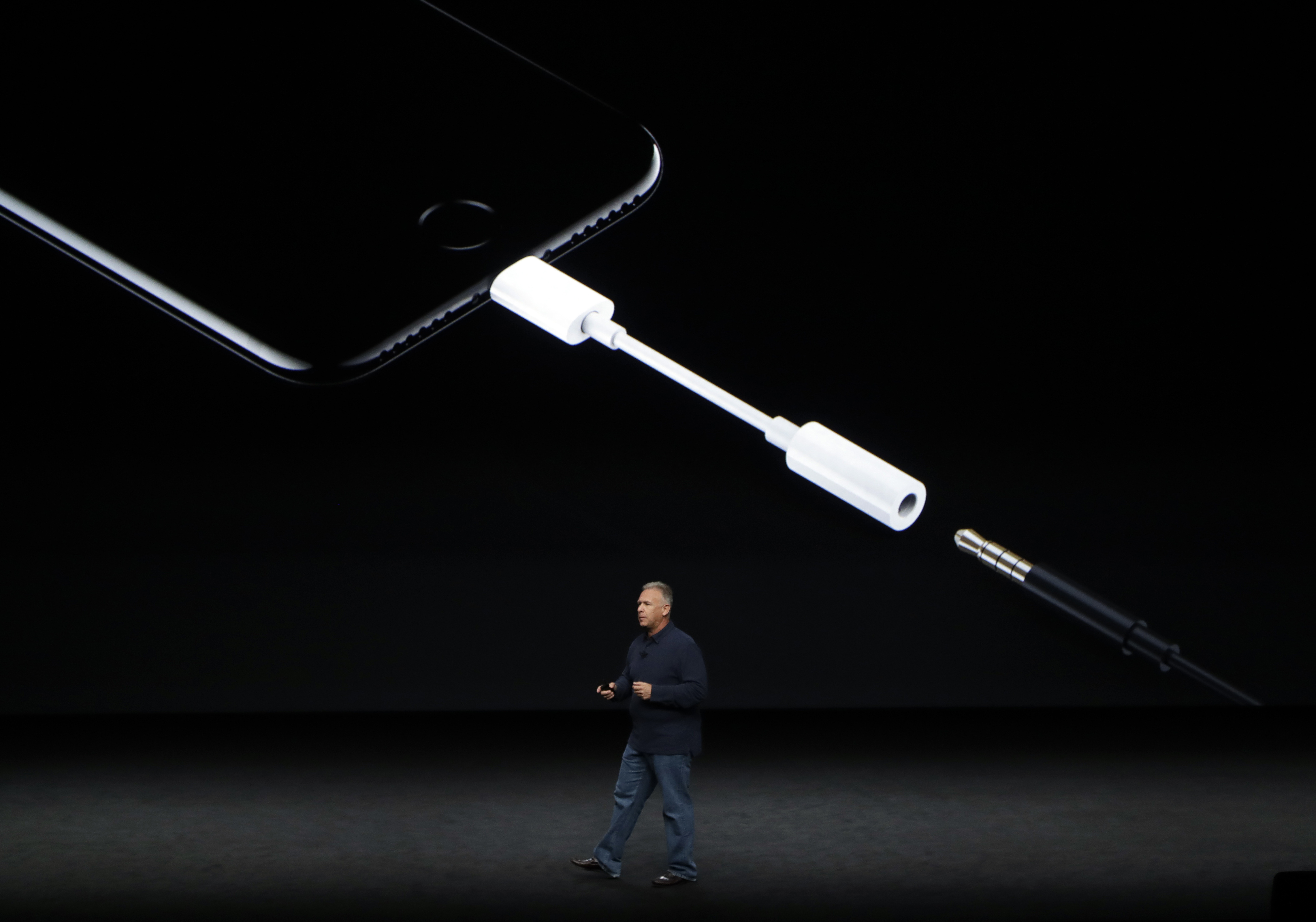 Lighting Connector to connect standard headphones to the new iPhone | Photo: PA
The radical move by Apple has left many undecided on what they think about the new iPhone and many took to Twitter to voice their concerns...
Why is ROSE sad?
cos tjere is no JACK in iphone 7. pic.twitter.com/E8B0oeX1K7

— no. (@DesiSaiyyan) September 8, 2016
IPhone 7 better come with a "Find my headphones" app.

— Coolie (@TheRealCoolie) September 7, 2016
how convenient the iPhone 7 is waterproof so i can cry on it while i'm thinking about my life

— gloria≈ (@VGL0V) September 8, 2016
Lol someone said the iPhone 8 won't even come with headphones you'll have to imagine you're listening to music.

— Snapchat: nassyblue (@nassyblue) September 8, 2016
Terrify and enrage all the iPhone 7 owners you know with this one weird trick! pic.twitter.com/4jolVyiI2Y

— House of the Zed (@HouseOfTheZed) September 8, 2016
OK. I'm all set to listen to some music on the new iPhone 7 https://t.co/hOs0NHkosv pic.twitter.com/OdKPeGsZ2I

— Јoyrэx ⌬ (@JoyrexJ9) September 8, 2016
Many customers are also concerned about the cost of replacing the new headphones should you lose them as currently wireless headphones are the far more expensive option on the high street.
The latest model is the same size design as the iPhone 6, and they look pretty similar albeit slightly slimmer - so what else is new?
Not one, but TWO new cameras
The iPhone 7 has two rear facing cameras instead of one, which each have a different lens. Clever!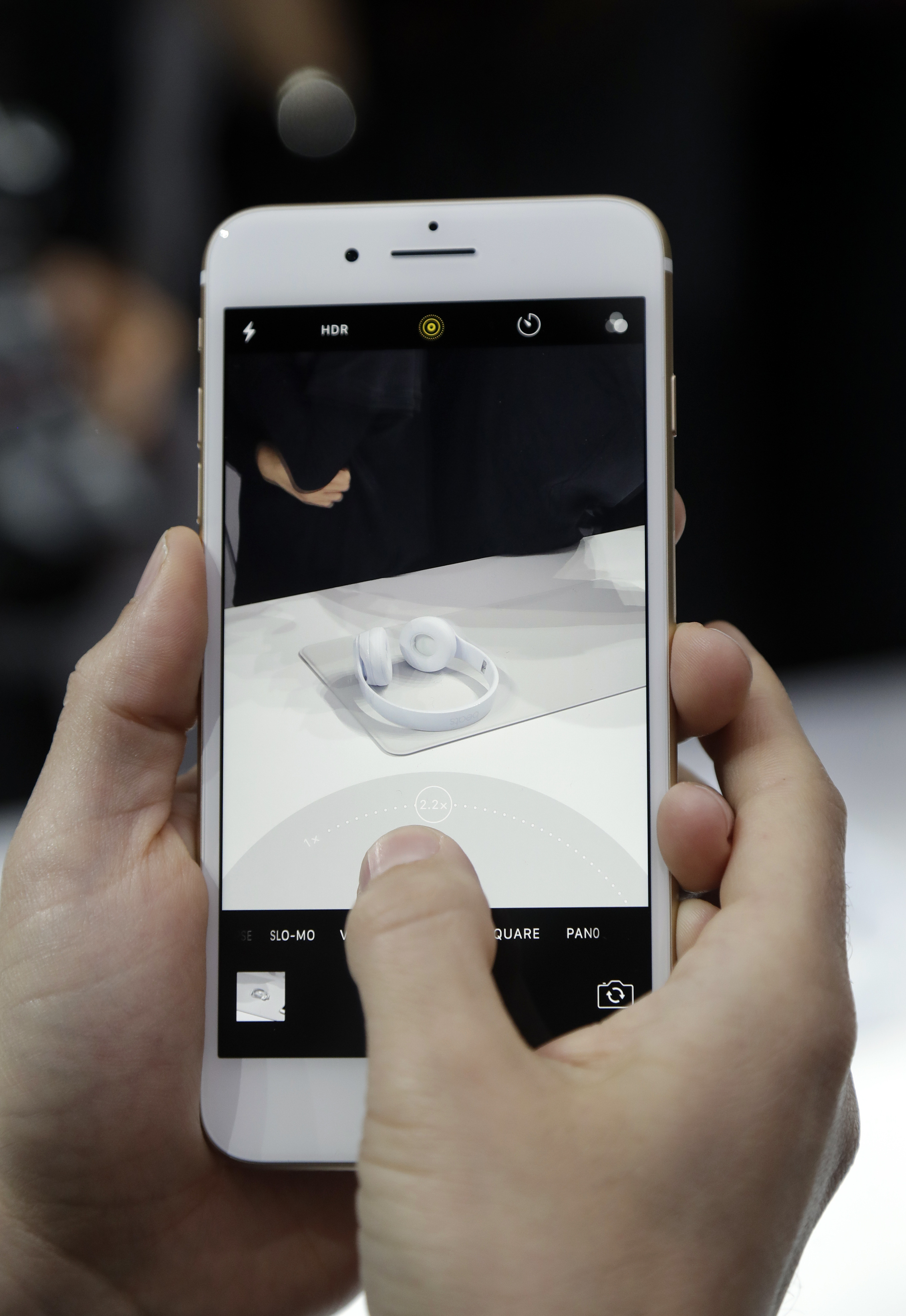 One is for bright and vibrant detailed photos and the other is a telephoto lens. The advances in the camera mean a more effective zoom, better quality photos and better focusing.
Water resistant
Amazingly, the new iPhone will be water resistant. But, that's RESISTANT not water PROOF, so don't jump into the swimming pool with your phone any time soon.
Two new colours
The iPhone 7 is available in two new and different finishes, a 'jet black' and a 'black' (to replace the 'space grey' of previous models).
In terms of visuals, the new iPhone isn't doesn't have any crazy major changes but the new headphones are enough to get our heads around!
However, many consumers and investors seems to already be looking ahead to the 2017 version of the phone with more hope...
The iPhone 7 will be available to purchase from Apple from Friday 9th September and prices begin at £599 and go up to £919 - ouch!
But is it worth it? We want to hear what your thoughts are on the new iPhone...