The Classic Nintendo is BACK And It Fits In the Palm Of Your Hand!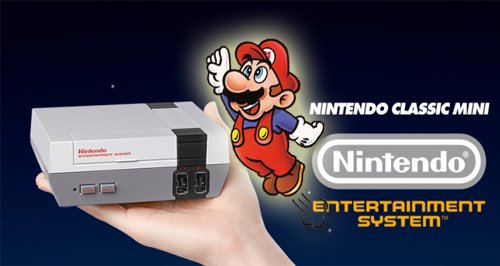 Anyone who grew up in the 80s and early 90s rejoice NOW!
It seems like children won't be the only ones putting toys on their Christmas lists this year, as parents will be able to relive their childhood now that the classic Nintendo NES is back on the market.
The Nintendo Entertainment System (better known to fans as NES) is making a comeback, as a new 'Classic Mini' version of Nintendo's first gaming console.
First released in 1986, the Nintendo NES was a favourite pass time for kids and is still regarded as one of the most influential devices in gaming history, and is set for release November 11.
The new swanky version now fits in the palm of your hand and follows the same basic gaming principles as the original NES and similar consoles such as Sega Megadrive.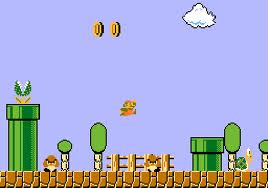 As if this wasn't amazing enough, the games still appear in their original form with the colourful (yet pixelated) graphics to boot!
However they have improved one thing, you now have the ability to save the game at multiple points and you never have to worry about passwords or starting from scratch if you die.
THANK GOD! There were so many times we cried as a child because we got to level 9 on Super Mario Bros. and then had to start all over again.
The downside is if you want to play along with a friend, then you'll have to fork out extra cash for another controller.
It seems as though Nintendo were keen for fans to be able to play games from yesteryear too, as they've released all our old favourites!
FULL LIST OF GAMES AVAILABLE ON NINTENDO NES MINI:
Balloon Fight (Nintendo)
Bubble Bobble (Taito)
Castlevania (Konami)
Castlevania II: Simon's Quest (Konami)
Donkey Kong (Nintendo)
Donkey Kong Jr. (Nintendo)
Double Dragon II: The Revenge (Arc Systems Works)
Dr. Mario (Nintendo)
Excitebike (Nintendo)
Final Fantasy (Square Enix)
Galaga (Taito)
Ghosts 'N Goblins (Capcom)
Gradius (Konami)
Ice Climber (Nintendo)
Kid Icarus (Nintendo)
Kirby's Adventure (Nintendo)
Mario Bros. (Nintendo)
Mega Man 2 (Capcom)
Metroid (Nintendo)
Ninja Gaiden, aka Shadow Warriors (Koei Tecmo)
Pac-Man (Bandai Namco)
Punch-Out!! Featuring Mr. Dream (Nintendo)
StarTropics (Nintendo)
Super C, aka Probotector II (Konami)
Super Mario Bros. (Nintendo)
Super Mario Bros. 2 (Nintendo)
Super Mario Bros. 3 (Nintendo)
Tecmo Bowl (Koei Tecmo)
The Legend Of Zelda (Nintendo)
Zelda II: The Adventure Of Link (Nintendo)
The Nintendo NES can be pre-ordered on Amazon for £49.99! We better get saving!