Here's All The New Emojis We've Got To Look Forward To!
8 March 2018, 15:56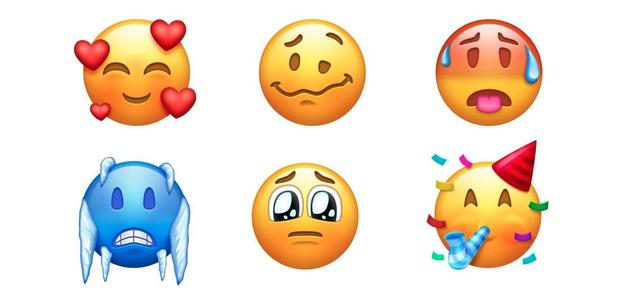 All the new emojis coming to our phones over the next few months!
Year after year, a new set of emoji's fly in and to be honest, it never gets old.
Once again, it's time.
Unicode, the consortium responsible for choosing the new emojis across all platforms, has confirmed a whopping 157 new emojis, arriving later this year.
What are the new emojis?
The new range of emojis includes everything from bagels and superheroes to red heads.
There is also a curly haired and bald head option.
The 2018 Emoji List

157 new emojis
Redheads, bagel, lobster, softball and more
Coming to phones in the second half of 2018
https://t.co/0WsgcRC3qQ pic.twitter.com/Q2WugvHdZ3

— Emojipedia (@Emojipedia) 7 February 2018
When do the new emojis come out?
Then new emojis will come out later this year.
Talking to Emojipedia, Mark Davis who is President of Unicode, said:
"The emoji list being announced today is final, so that vendors can start work on this year's emoji,
"We'll release the final specification for Emoji 11.0 in synchrony with the Unicode 11.0 release, targeted in June.
"Users can expect to see support for these new emoji rolling out in the second half of 2018."
Can't wait!
Watch more: