Do You Know About Twitter's Secret Keyboard?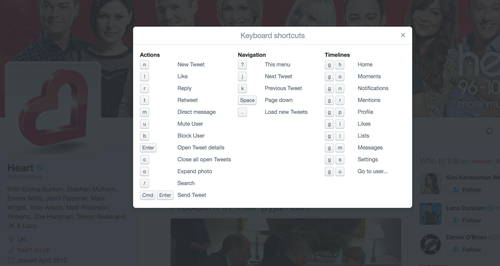 That's right, there's a secret keyboard - and it makes using Twitter so much quicker and easier!
You might think yourself a social media pro, but this might be something you don't know. You can bring up a secret shortcut keyboard for Twitter that will let you do things like mute a user, refresh tweets, see your list of likes or send a direct message all at the touch of a button!
How do you access it? Well it's actually really, really easy. When you're using Twitter on a desktop or laptop, simply press the '?' key on your keyboard and - hey presto! - up pops the list of shortcuts.
Here are a few other tips for Twitter that you might find useful:
See Who's Talking To Who
Want to get a peak at what your favourite celebs are saying to each other? Perhaps there's a convo between friends you want to get up to speed with? Or maybe see who your online crush is chatting to? Simply go to Conweets login and authorise the app, type in the two accounts you want to check out and then get all the goss!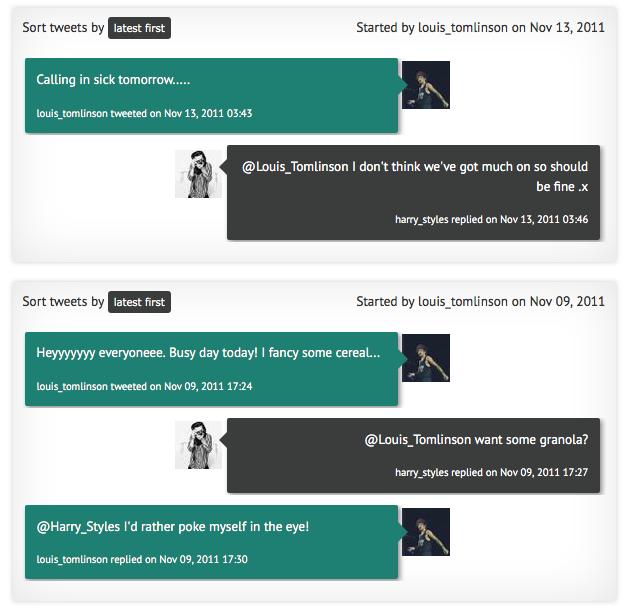 Find Out Who's Unfollowed You
We all know that having loads of followers on Twitter is pretty much the most important in the world, right? Err, maybe not. But still, it's hard not to be curious about who's following you - and who's unfollowed you! Now you can find out when someone slinks away from your social media party thanks to 'Who Unfollowed Me?'
Login to their app and you can see who's stopped following you and when, as well as who you've followed back, any pending follow requests you've made to private accounts and a few other bits and bobs that'll give you a leg up online!
Oh, and one last top tip for Twitter - make sure you follow @thisisheart!