What is HQ App? All you need to know about the quiz app with huge cash jackpots
26 April 2018, 12:58 | Updated: 30 April 2018, 11:04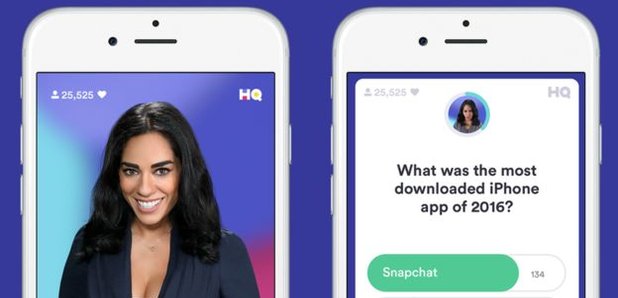 If you haven't yet downloaded the viral pub quiz app, then we have everything you need to know.
HQ is a new interactive quiz app that gives away thousands of pounds every day at 3pm and 9pm.
The app launched back in December 2017 and has since become a viral sensation, with as many as 100,000 people logging into the app throughout the day to win thousands of pounds in cash prizes.
What is HQ?
It's a live interactive quiz app which is hosted by cheery presenters. Contestants are asked multiple choice trivia questions in knockout rounds.
The more questions you get right the longer you stay in the game until there is just one winner.
How does HQ work?
The quiz is in real time, with thousands of users logging on to answer questions.You only have 10 seconds to choose an answer, so you can't Google it.
If you get a question wrong, you are eliminated from the game and you can't continue. People who get the question right are then put through to the next round of questions until one person wins.
Where can I download the HQ?
The HQ app is currently free and available on both Apple Store and Android Marketplace.
How much is the prize money for HQ?
The jackpot can vary between games, some prizes are worth £500 and jackpots over the weekend can reach up to £8,000.
Who invented HQ?
The success of the quiz app is no accident as the game was created by the founders of Vine, Colin Kroll and Rus Yusupov, who sold the web video loop platform to Twitter for £21.5 million in 2012.