Experts Have Now Changed Their Tune On How To Avoid Hackers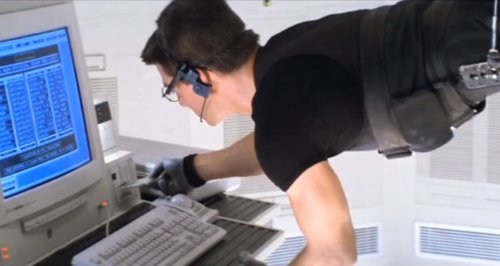 Just when we thought we had safe-proofed our PC's, the experts have us confused all over again!
There are two types of people when it comes to technology. The smug ones who frequently change their passwords that are SO cryptic they could rival the enigma code, and the folks who have kept ONE password forever, amen.
If you're the latter, then you've probably been told one million times that it's better to have multiple passwords, but you'd rather risk getting hacked than deal with the headache of remembering all those logins.
We've all been there.
If you're a smug cryptic password freak, then you're going to be in for a real shock!
Well, now experts have changed their tune and claim its actually better to keep ONE safe password and stick with it if you want to avoid those pesky hackers from accessing your online data.
This advice comes after years of recommendations by security experts that internet-users should get into the habit of changing their passwords regularly to prevent them being guessed.
Experts explained: "It's one of those counter-intuitive security scenarios; the more often users are forced to change passwords, the greater the overall vulnerability to attack.
"When forced to change one, the chances are that the new password will be similar to the old one. Attackers can exploit this".
The advice comes after cyber experts at CESG - which are the top security branch of intelligence agency GCHQ (think James Bond!) gave a new briefing to Whitehall, power stations, banks and the public sector about cyber safety.
Well thank goodness, we knew the easy way was the right choice all along!