WATCH! The Awkward Moment iPhone X Face Recognition Demo Went Terribly Wrong!
13 September 2017, 14:20 | Updated: 13 September 2017, 14:30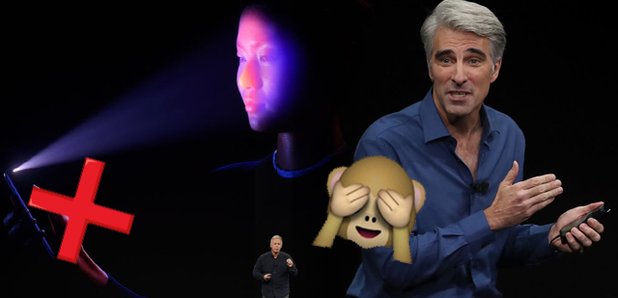 Apple Executive Craig Federighi attempted to show the world the groundbreaking technology, but it didn't go as planned.
The world has been waiting with baited breath for the launch of the groundbreaking new iPhone which was tipped to revolutionize the market yet again.
It's been 10 years since the launch of the very first iPhone, and Apple finally unveiled the design for their much-awaited iPhone X which sees a whole bunch of new features.
Among the most anticipated was the Face ID, which uses savvy technology that recognises your face and uses it's dimensions to unlock the phone, making it one of the most iron-clad security features ever used on a handheld device.
The California-based brand heralded the brand new feature as safe and easy to use, with the owner being able to unlock their home screen just by glancing at the phone.
However, the demonstration didn't go so smoothly and a flustered Craig Federighi was left desperately attempting to open the device.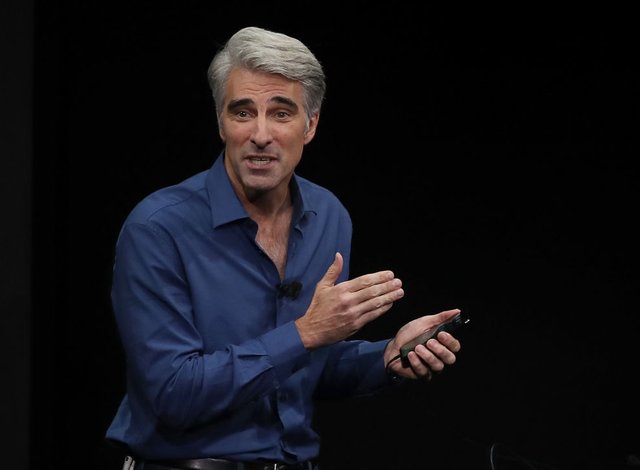 Unlocking it is as easy as looking at it and swiping up," he explained.
When it failed to unlock, he told the audience: "Let's try that again."
After being prompted to enter his passcode, Federighi was forced to grab a backup device to continue with the demonstration.
How embarrassing?
That's the new $1000.00 phone? Right... pic.twitter.com/r7Oqp1zy34

— Miss New York (@rhonlirob) September 12, 2017
Hahahaha #FaceID failed during the keynote #AppleEvent pic.twitter.com/gSV1cLYatJ

— The Random Dude Josh (@TheRandomeDud3) September 12, 2017
It already doesn't work pic.twitter.com/TWqp9hH0lF

— Cindy (@cindychantelles) September 12, 2017
Obviously, the error didn't go unoticed by the millions of fans who had tuned into the press conference via live stream.
As well as unlocking the device, the iPhone X's new Face ID can be used to authenticate Apple Pay and create the customisable animated emojis!
So what do we know about the iPhone X so far?
Edge-to-edge display screens that cover the whole front of the phone

No home button

Face ID unlocks the phone using 3D facial recognition software. Works with Apple Pay.

New Portrait Lighting feature Your selfies will now look better than ever with the new feature that customises the light for your face.

Wireless charging already in use for the Apple Watch and will now be integrated into iPhones

It's expensive! from £999 for 64GB version and £1,149 for 256GB. Available for pre-order from October 27 and ships from November 3